Include links to What is Klarna and Klarna's Customer Service to make the shopping experience even better. We recommend you use our On-site messaging platform to quickly and easily add a Klarna FAQ page to your navigation bar or footer. The page dynamically shows information about the Klarna payment methods that you offer. And it's always up to date.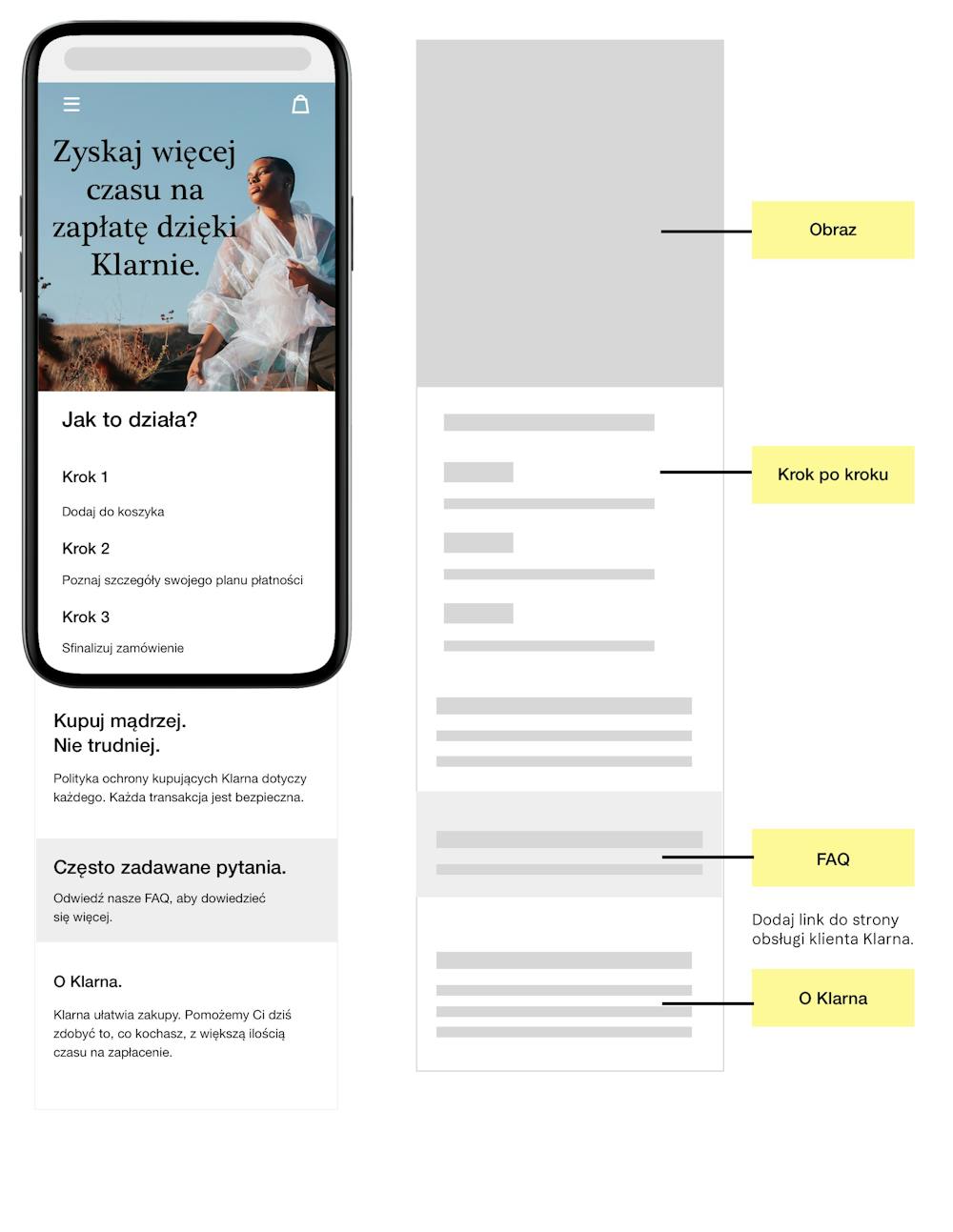 This section only applies to:
Utwórz dedykowany landing page, aby poinformować kupujących o Klarna i różnych opcjach płatności. Możesz zwiększyć poziom zaufania i współczynniki konwersji, proaktywnie odpowiadając na pytania lub wątpliwości klientów.
Zamieść linki do Co to jest Klarna i Obsługa klienta Klarna, aby zakupy były jeszcze lepsze i przyjemniejsze. Zalecamy skorzystanie z naszej platformy do przesyłania wiadomości On-site, aby szybko i łatwo dodać stronę FAQ Klarna do paska nawigacyjnego lub stopki. Strona dynamicznie wyświetla informacje o oferowanych przez Ciebie sposobach płatności Klarna. I jest zawsze aktualna.