Organic Social
Announce Klarna to your shoppers, highlighting the unique value of pay later options at checkout. Share the news through social channels to raise awareness and keep shoppers coming back for more.
Be sure to tag @klarna.it and #smooothshopping so that Klarna Instagram followers can see your posts and stories, and get more eyeballs on your brand.
Just pick one of the approved texts below and add it to your social posts. Make sure to use the provided text to avoid misinterpretation of terms.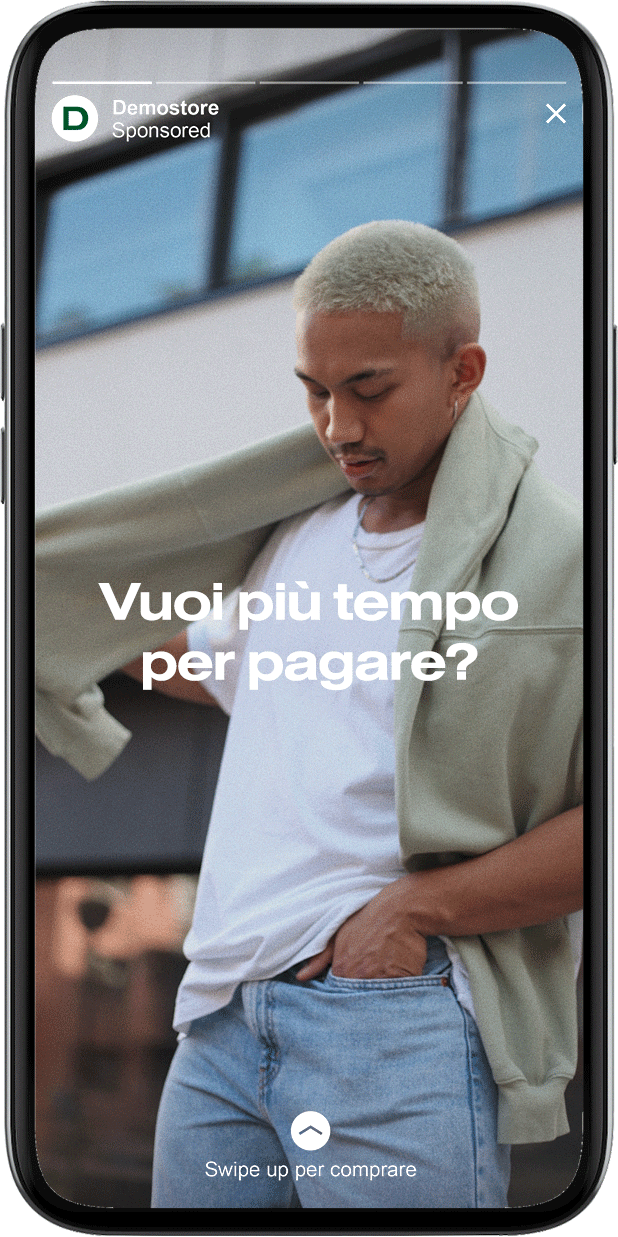 | Option 1 | Option 2 |
| --- | --- |
| Abbiamo stretto una collaborazione con Klarna per offrirti pagamenti flessibili al checkout! La tua spesa è divisa in 3 rate uguali che vengono addebitate ogni 30 giorni. Nessun interesse o commissione aggiuntiva. | Stiamo collaborando con @klarna.it per offrirti opzioni di pagamento flessibili! Seleziona Klarna al checkout per dividere il totale del tuo acquisto in 3 rate uguali. Nessun interesse o commissione aggiuntiva! |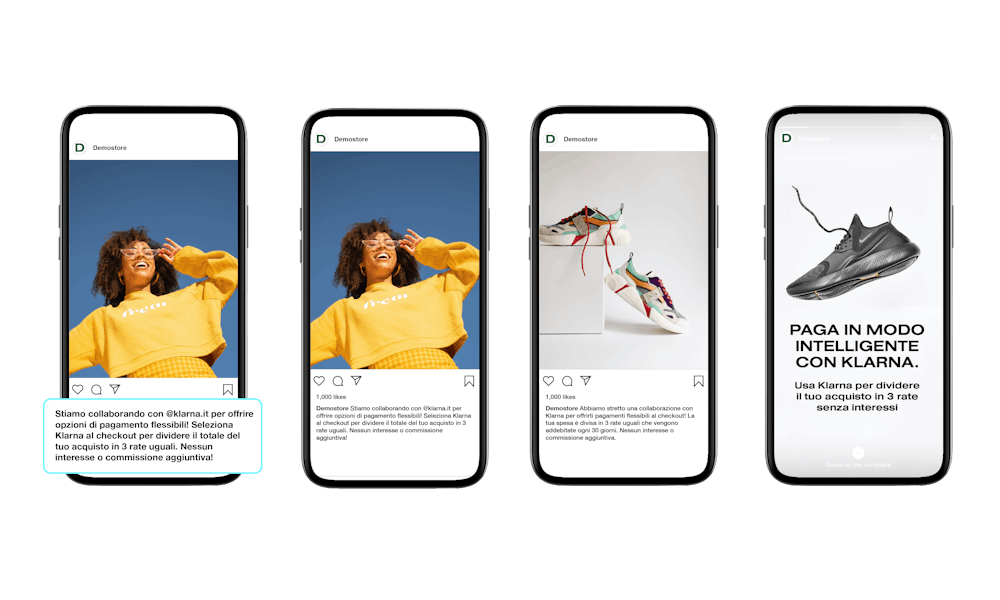 This section only applies to:
Basta scegliere uno dei testi approvati qui sotto e aggiungerlo ai tuoi post social. Assicurati di usare il testo fornito per evitare confusione nei termini.
| Opzione 1 | Opzione 2 |
| --- | --- |
| Abbiamo stretto una collaborazione con Klarna per offrirti pagamenti flessibili al checkout! La tua spesa è divisa in 3 rate uguali che vengono addebitate ogni 30 giorni. Nessun interesse o commissione aggiuntiva. | Stiamo collaborando con @klarna.it per offrirti opzioni di pagamento flessibili! Seleziona Klarna al checkout per dividere il totale del tuo acquisto in 3 rate uguali. Nessun interesse o commissione aggiuntiva! |