Build a dedicated landing page to educate your shoppers about Klarna and the different payment options at checkout. You can help increase trust and conversion rates by proactively addressing customer questions or concerns.
Include links to What is Klarna and Klarna's Customer Service to make the shopping experience even better. We recommend you use our On-site messaging platform to quickly and easily add a Klarna FAQ page to your navigation bar or footer. The page dynamically shows information about the Klarna payment methods that you offer. And it's always up to date.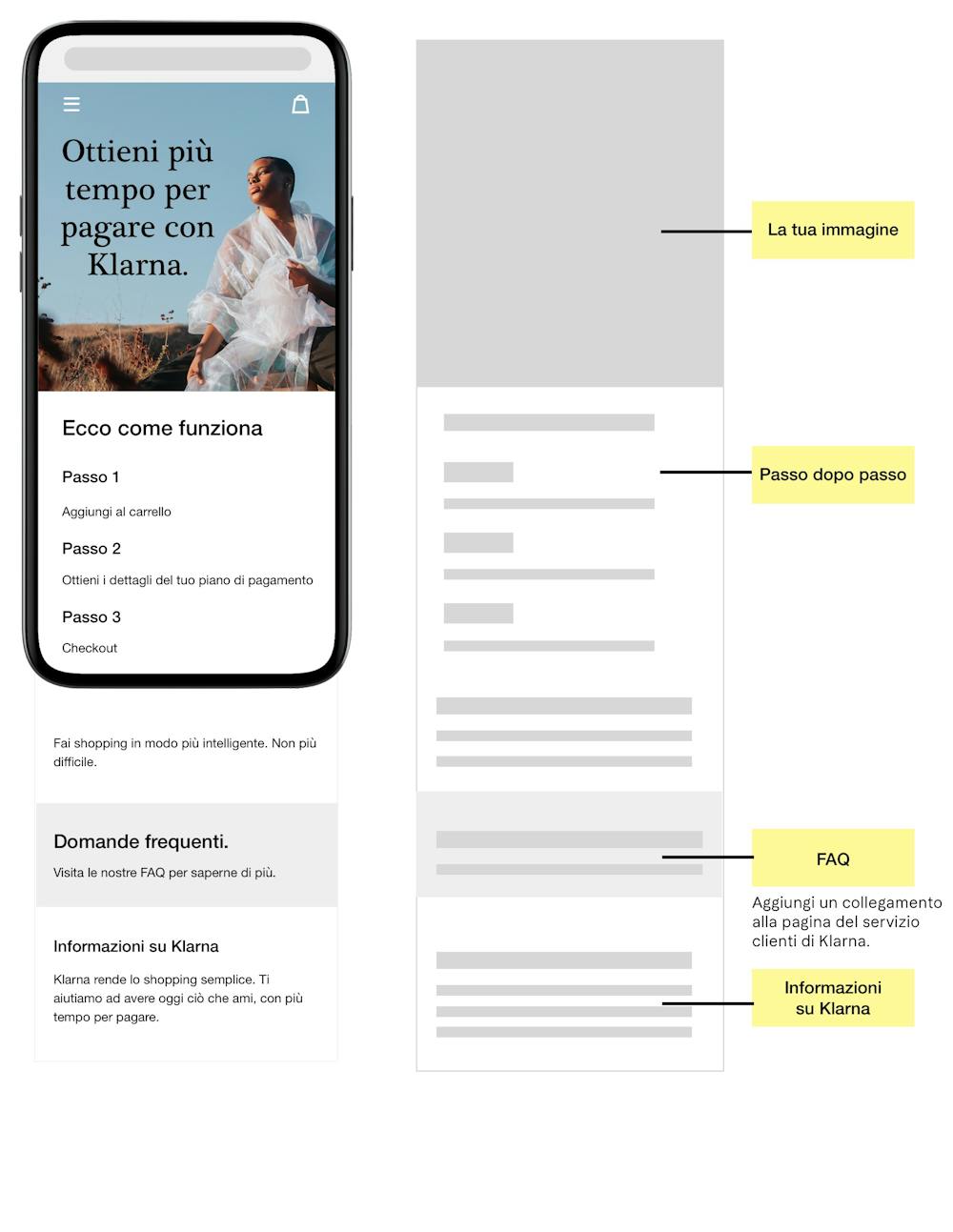 This section only applies to:
Crea una landing page dedicata per informare i clienti su Klarna e sulle diverse opzioni di pagamento al checkout. Puoi contribuire ad incrementare la fiducia e i tassi di conversione, rispondendo in maniera proattiva alle domande e ai dubbi.
Includi link a Cos'è Klarna e al Servizio clienti Klarna per rendere l'esperienza di acquisto migliore. Ti raccomandiamo di consultare la piattaforma di On-site messaging per aggiungere in maniera semplice e rapida una pagina di FAQ Klarna alla barra di navigazione o al footer. La pagina mostra dinamicamente le informazioni relative ai metodi di pagamento Klarna che offri. Ed è sempre aggiornata.