Complement a Klarna banner with our on-site messaging tool to raise awareness of flexible payments at checkout.
Pick the banner you like best and place it anywhere on your online store. Choose from 4 sizes to fit your needs by downloading the full pack below for your convenience.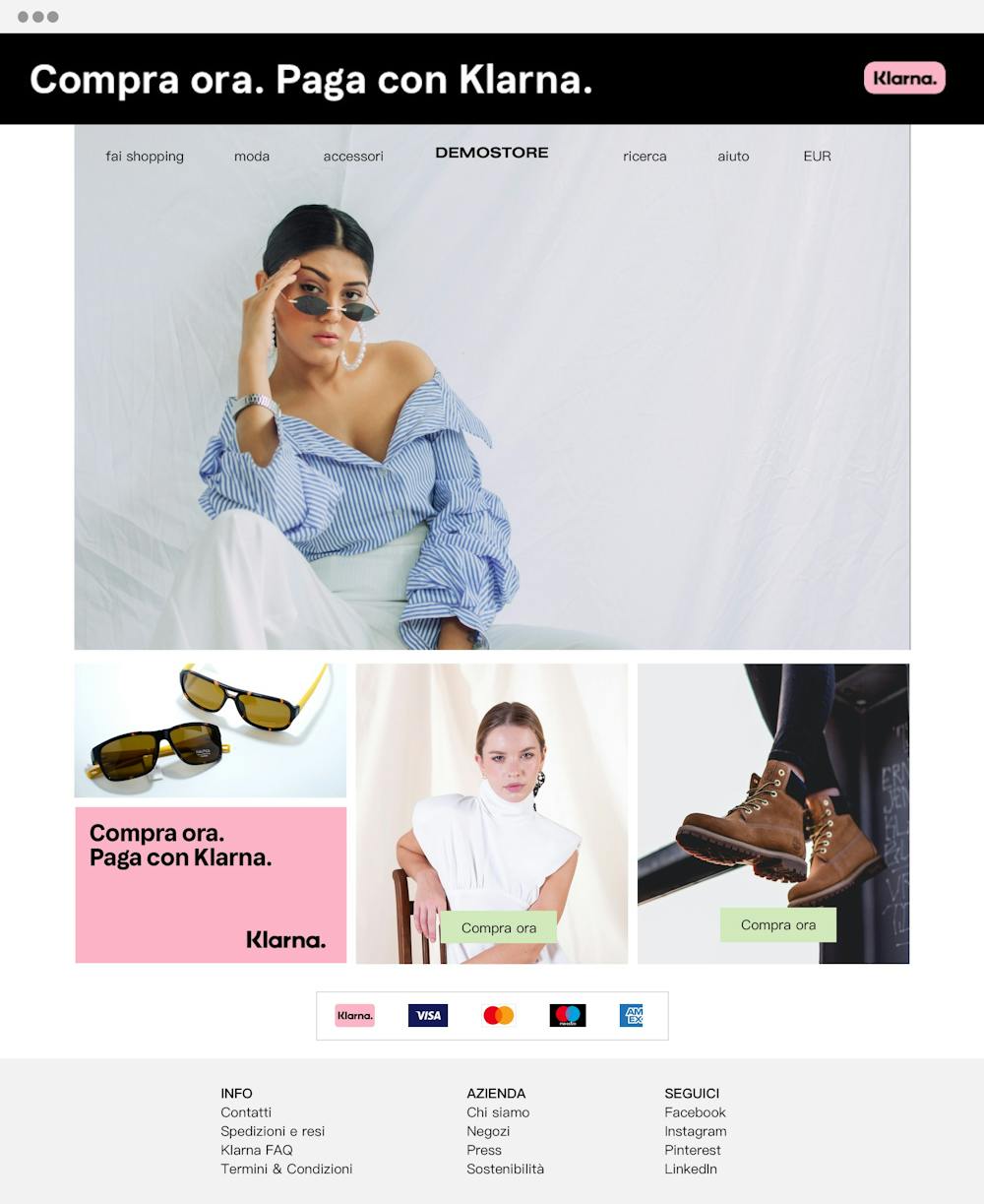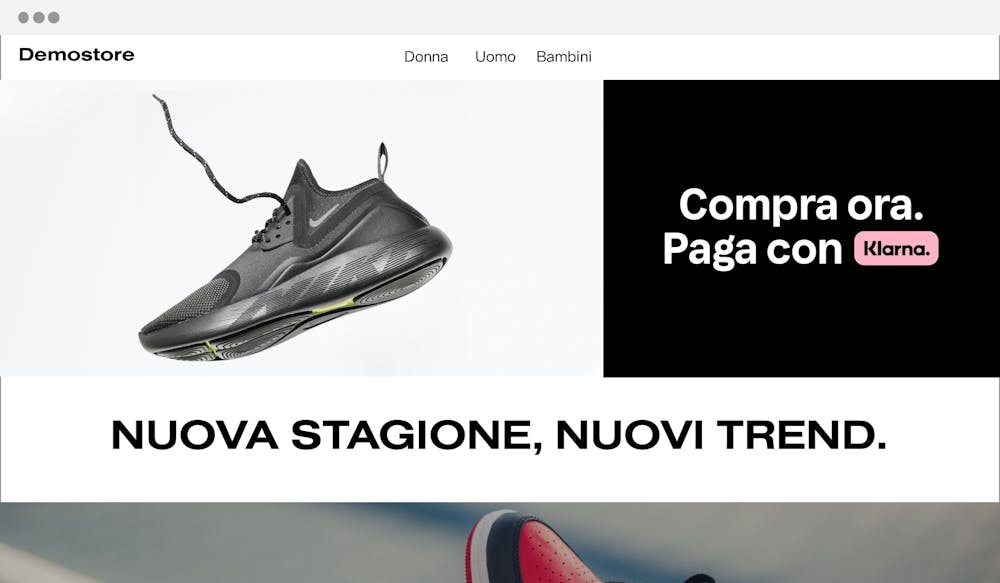 This section only applies to:
Associa al banner Klarna il nostro strumento di on-site messaging per incrementare la visibilità dei pagamenti flessibili al checkout.
Seleziona il banner che ti piace di più e posizionalo dove preferisci nel tuo negozio online. Scegli tra 4 formati in base alle tue esigenze, scaricando il pacchetto completo che trovi qui di seguito.