Combine with Klarna's On-site messaging to increase your online sales and average order volume with tailored financing offers.
Pick the banner you like best and place it anywhere on your online store. Choose from 4 sizes to fit your needs by downloading the full pack below for your convenience.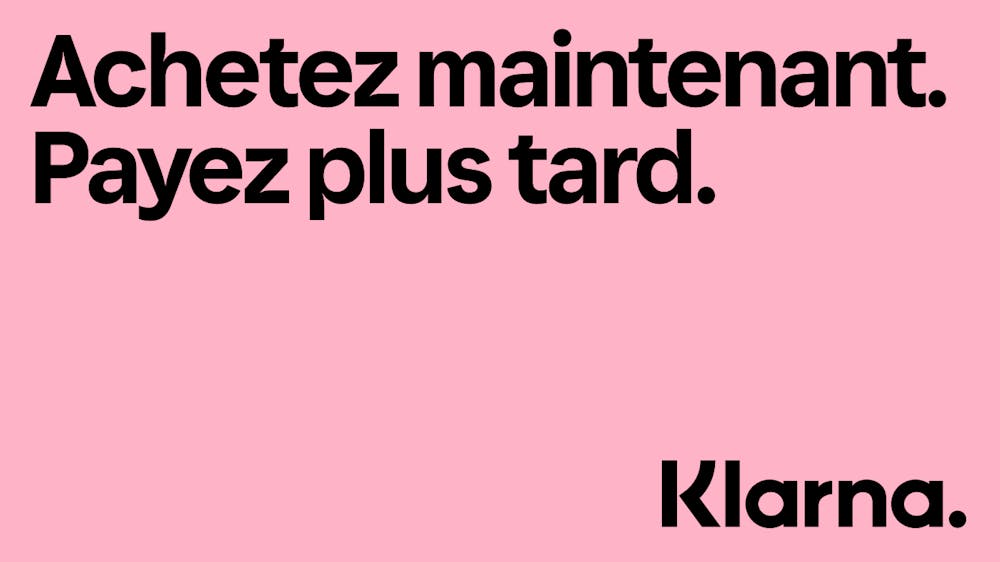 This section only applies to:
En plus des bannières, tirez parti de l'On-site messaging (l'outil de communication sur site de Klarna) pour booster vos ventes en ligne et le volume moyen de commandes grâce à des modes de paiement flexibles.
Choisissez la bannière que vous préférez parmi le pack complet à télécharger ci-dessus. Il existe 4 tailles de bannières pour répondre au mieux à vos besoins. Placez votre bannière où vous le désirez sur votre site, et le tour est joué !