This badge is our main brand carrying asset. Use it consistently, in the approved form for all channels wherever possible. Only exists in pink.
Use when it's not possible to use the Klarna Marketing Badge. The Klarna logotype exists only in a black and a white version.
The height of the badge or logo defines the minimum clear space. The clear space can be increased but never decreased.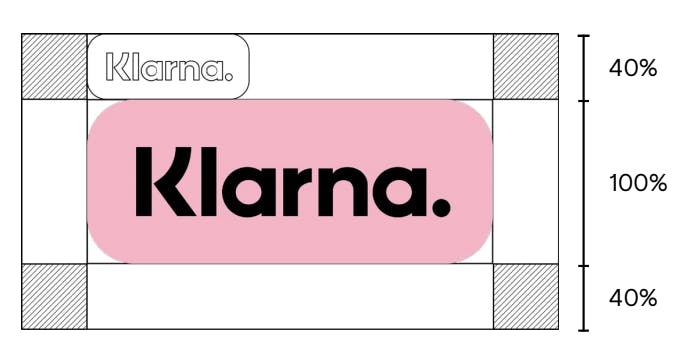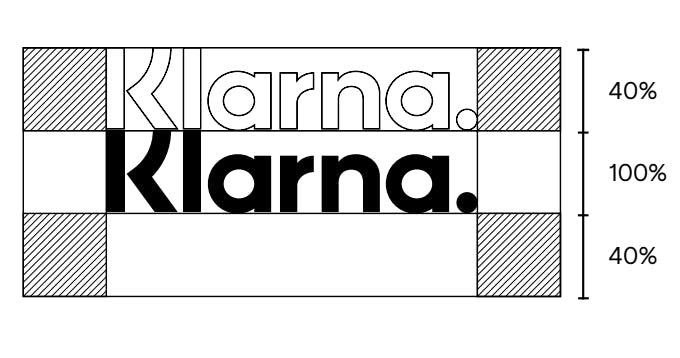 This badge is used exclusively in the checkout and next to other payment providers. The Klarna checkout badge has sharper edges than the Klarna marketing badge.
Always try to use the pink Klarna checkout badge. If that's not possible, use the white or black versions. The checkout badge is not downloadable. Click here for more information about the checkout badge.

We like our trademarks as they are. Don ́t alter them in any way.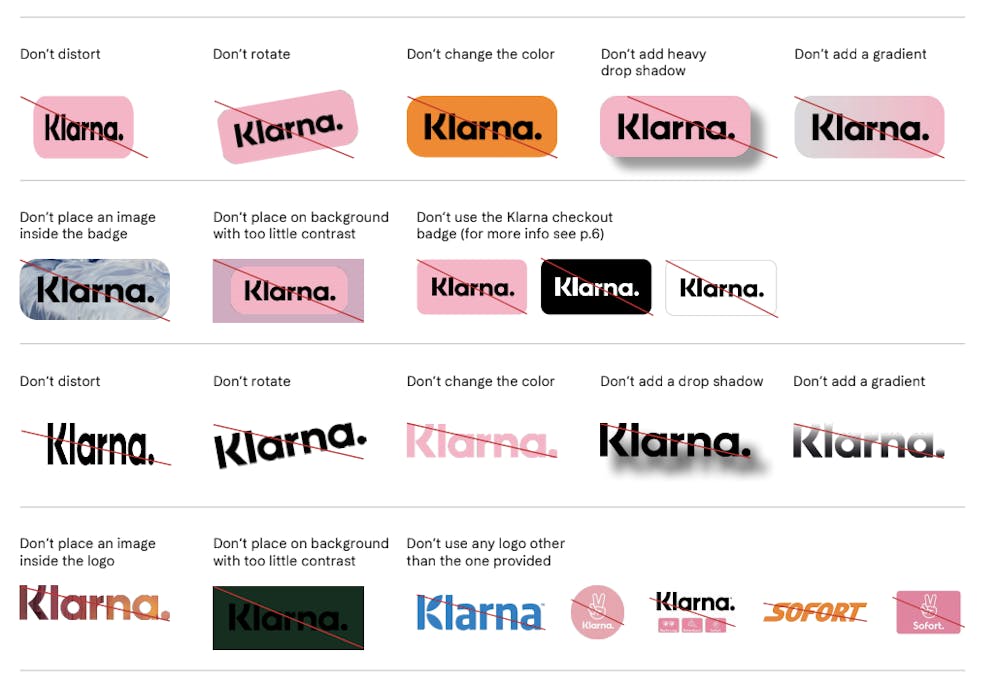 This section only applies to:
Tämä merkki on tärkein tuotemerkkimme. Käytä sitä jatkuvasti, hyväksytyssä muodossa kaikissa kanavissa aina kun mahdollista. Vain vaaleanpunaisena.
Käytä, kun Klarna markkinointimerkkiä ei ole mahdollista käyttää. Klarna logo on olemassa vain mustana ja valkoisena.
Rintamerkin tai logon korkeus määrittää ympyröivän vapaan tilan vähimmäismäärän. Vapaan tilan määrää voidaan lisätä, mutta ei koskaan vähentää.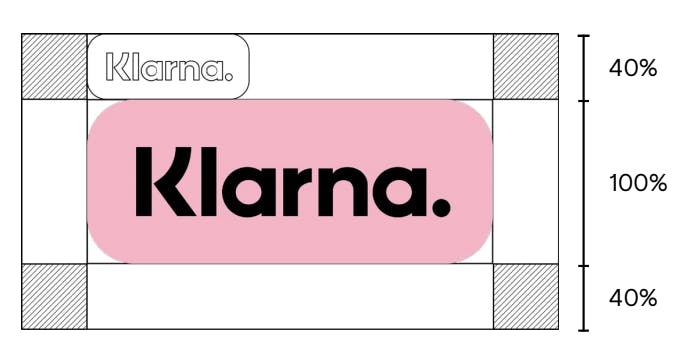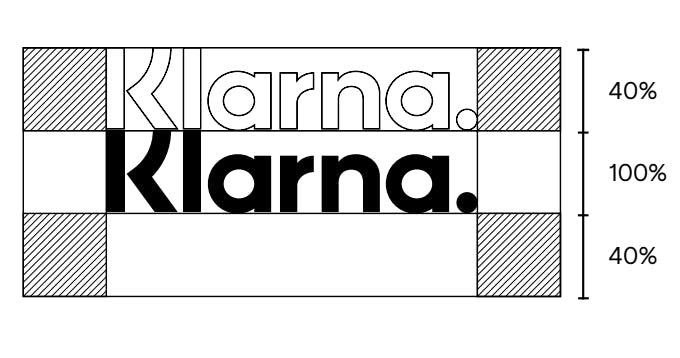 Tätä merkkiä käytetään yksinomaan kassalla ja muiden maksupalvelujen tarjoajien vieressä. Klarna kassamerkillä on terävämmät reunat kuin Klarna markkinointimerkillä.
Yritä aina käyttää vaaleanpunaista Klarna-kassalippua. Jos se ei ole mahdollista, käytä valkoista tai mustaa versiota. Kassamerkkiä ei voi ladata. Napsauta tätä saadaksesi lisätietoja kassamerkistä.

Pidämme tavaramerkkeistämme sellaisina kuin ne ovat. Älä muuta niitä millään tavalla.