Include links to What is Klarna and Klarna's Customer Service to make the shopping experience even better.
You can simply copy and paste all content needed for the landing page about Klarna from below.
Make sure to use the provided text as it is to avoid misinterpretation of terms.
We recommend you use our On-site messaging platform to quickly and easily add a Klarna FAQ page to your navigation bar or footer. The page dynamically shows information about the Klarna payment methods that you offer. And it's always up to date.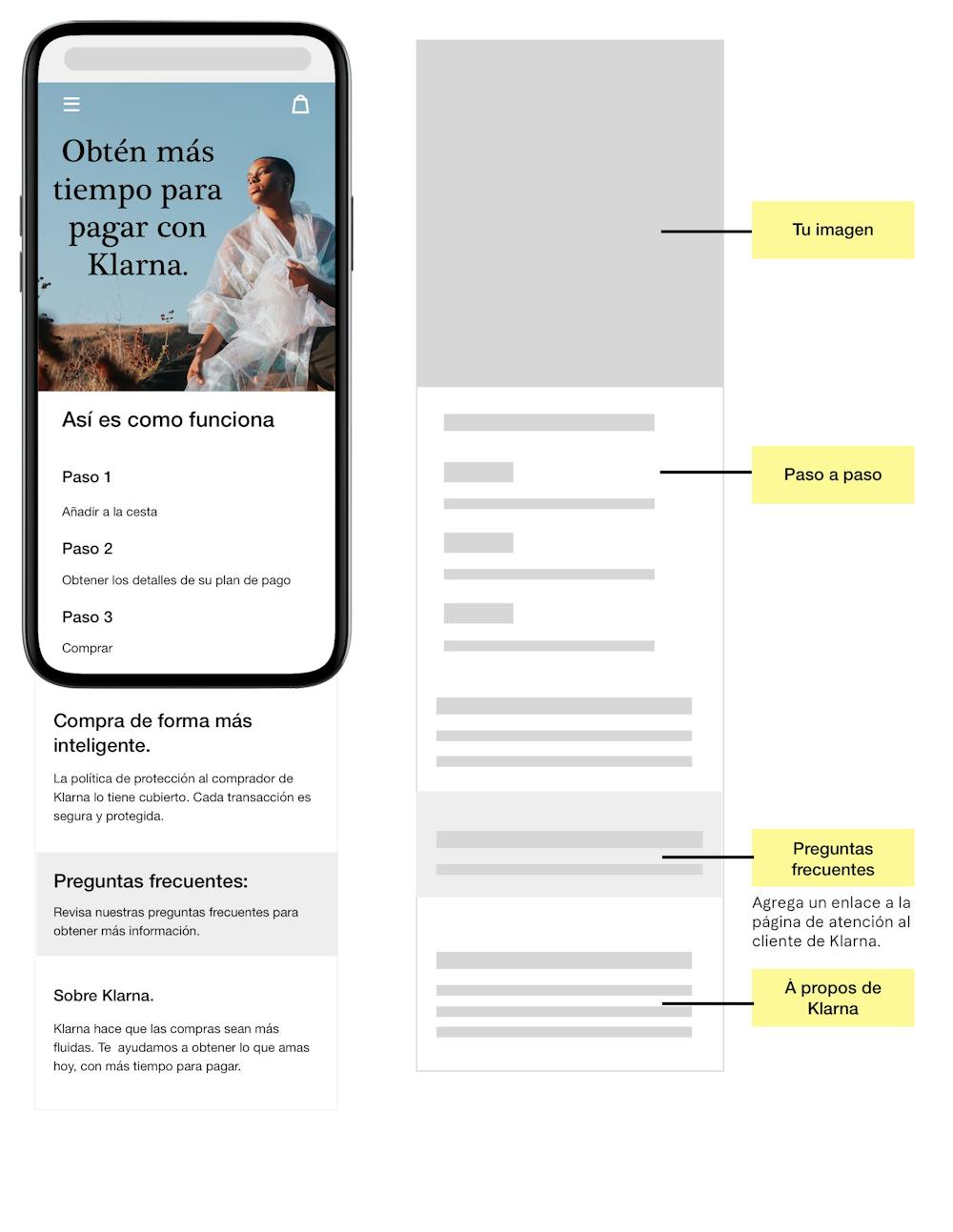 We got it covered - we answered frequently asked questions that your customers may have about Klarna before, during or after the purchase. Just choose the Klarna product FAQ below, copy the relevant questions to your site, insert your online store name and applicable terms in the areas in brackets. And done! 
This section only applies to:
Incluye enlaces a ¿Qué es Klarna? y Servicio de atención al cliente de Klarna para hacer que la experiencia de compra sea aún mejor.
Simplemente puedes copiar y pegar todo el contenido necesario para la página principal sobre Klarna desde aquí:
Lo tenemos todo controlado: hemos respondido a las preguntas frecuentes que tus clientes puedan tener sobre Klarna antes, durante o después de la compra. Simplemente elija la pregunta frecuente sobre el producto de Klarna a continuación, copia y pega las preguntas relevantes en tu sitio web e inserta el nombre de tu tienda y los términos aplicables en las áreas entre paréntesis. ¡Y eso es todo!