Don't forget to include a link/button encouraging customers to 'Shop Now' or "Learn more".
Include a simple overview of how Klarna works (step by step).
Showcase product and show the pay in 4 amount/price breakdown.
Include merchandise to ensure a higher CTR and conversion (higher AOV merchandise recommended).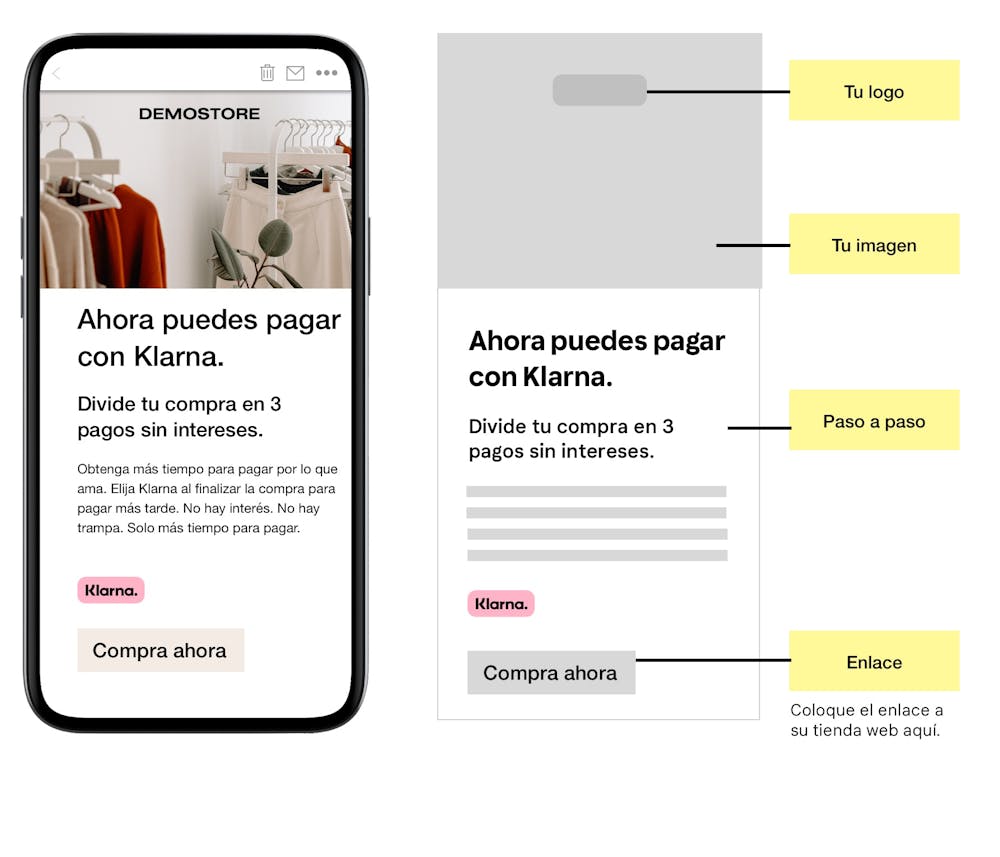 This section only applies to:
Anuncia Klarna a tus compradores, destacando el valor único de las opciones de pagar después en el momento de completar la compra. Comparte las noticias por e-mail para dar a conocer aún más tu tienda y lograr que los compradores vuelvan a por más.
No olvides incluir un enlace/botón que aliente a los clientes a "Comprar ahora" o u obtener "Más información".
Simplemente puedes copiar y pegar todo el contenido necesario para la página principal sobre Klarna desde aquí: