Give an incentive to shoppers who return to their shopping carts. Offer a discount code, free shipping, or next-day delivery in order to boost conversion.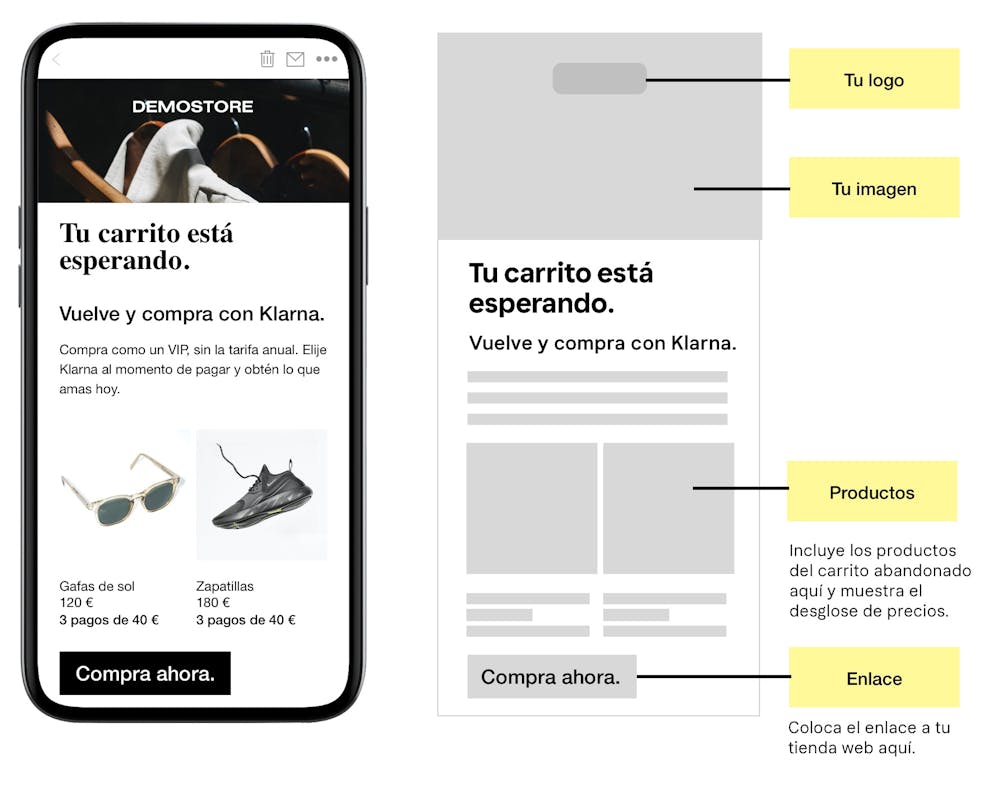 This section only applies to:
Los estudios muestran que alrededor del 75 % de los compradores que abandonan sus carritos generalmente tienen pensado volver. Al añadir un correo electrónico de Carrito abandonado, puedes enviar un recordatorio a los compradores, alentándoles a comprar hoy y pagar más tarde con Klarna. Asegúrate de incluir una llamada a la acción alentando a los clientes a "Comprar ahora".

Ofrece un incentivo a los compradores que vuelvan a sus carritos de compra. Ofréceles un código de descuento, un envío gratuito o una entrega al día siguiente para así aumentar la conversión.
Simplemente puedes copiar y pegar todo el contenido necesario para el e-mail de carrito abandonado desde aquí