Include links to What is Klarna and Klarna's Customer Service to make the shopping experience even better.
Make sure to use the provided text below as it is to avoid misinterpretation of terms.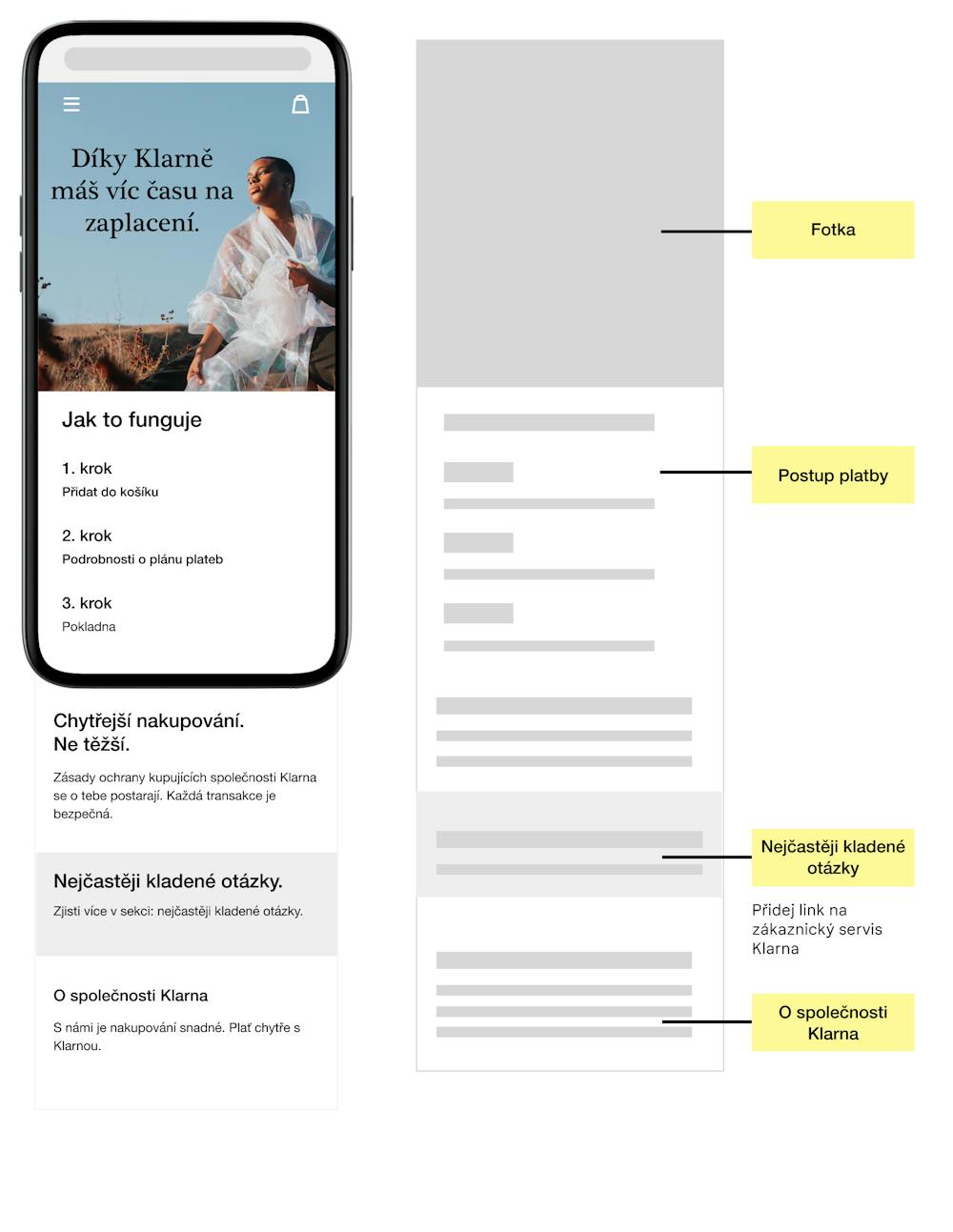 We got it covered - we answered frequently asked questions that your customers may have about Klarna before, during or after the purchase. Just choose the Klarna FAQ below, copy the relevant questions to your site, insert your online store name and applicable terms in the areas in brackets. And done! 
Podpora - Klarna Pay in 3 installments