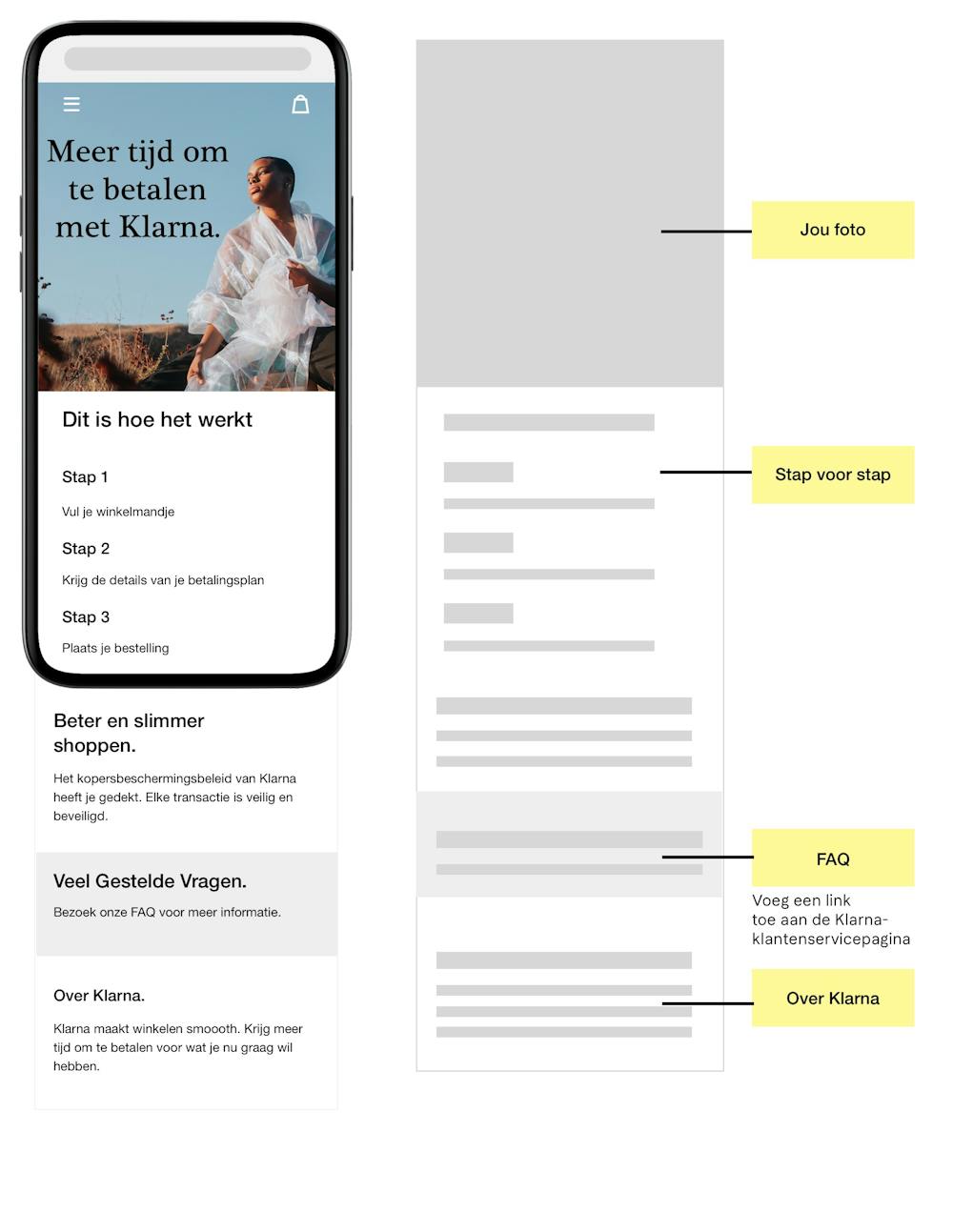 Include links to What is Klarna and Klarna's Customer Service to make the shopping experience even better.
Make sure to use the provided text below as it is to avoid misinterpretation of terms.
We got it covered - we answered frequently asked questions that your customers may have about Klarna before, during or after the purchase. Just choose the Klarna product FAQ below, copy the relevant questions to your site, insert your online store name and applicable terms in the areas in brackets. And done! 
This section only applies to:
Bouw een toegewijde landingspagina om uw kopers informatie te geven over Klarna en de verschillende betalingsmogelijkheden bij het afrekenen. U kunt het vertrouwen en de conversieratio's verhogen door proactief vragen of bezorgdheden van de klant aan te pakken.
Voeg links toe naar Wat is Klarna en de klantendienst van Klarna om de winkelervaring nog beter te maken.
U kunt wat u nodig hebt voor de landingspagina over Klarna hier kopiëren en plakken.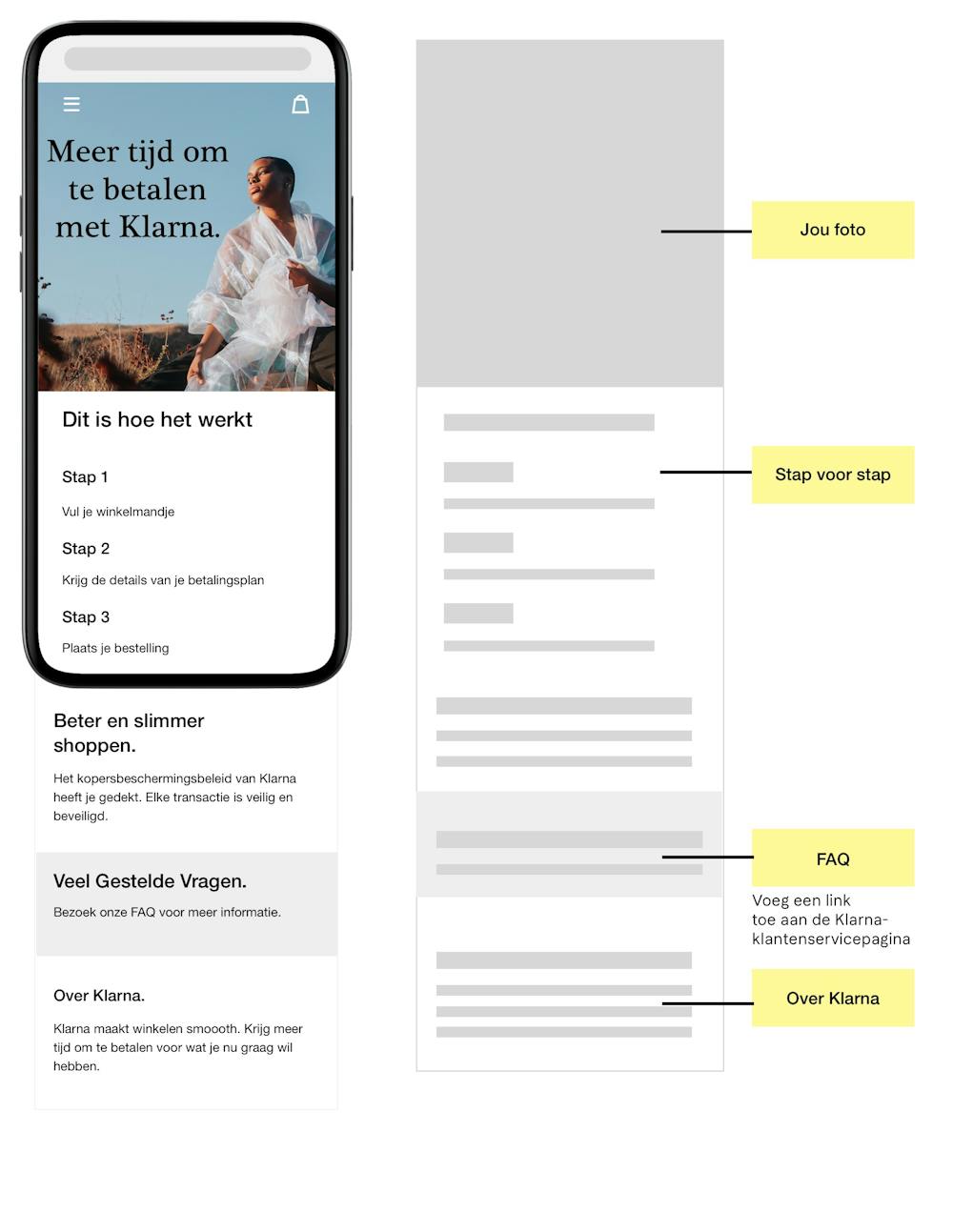 We zorgen ervoor - we hebben de meest gestelde vragen beantwoord die uw klanten kunnen hebben over Klarna voor, tijdens of na de aankoop. Kies de FAQ over het Klarna product hieronder, kopieer de relevante vragen naar uw website, voeg de naam van uw webshop en de toepasselijke termen toe in de delen tussen haakjes. En klaar!