Here's a handful of tips on how to make sure the printed QR code is always visible to your customers:
Once you've completed the setup, perform a test transaction. Adjust the timeout and the length of the short code if necessary.
Place and keep the printed static QR code at the till, so it's only visible to customers preparing to make a payment.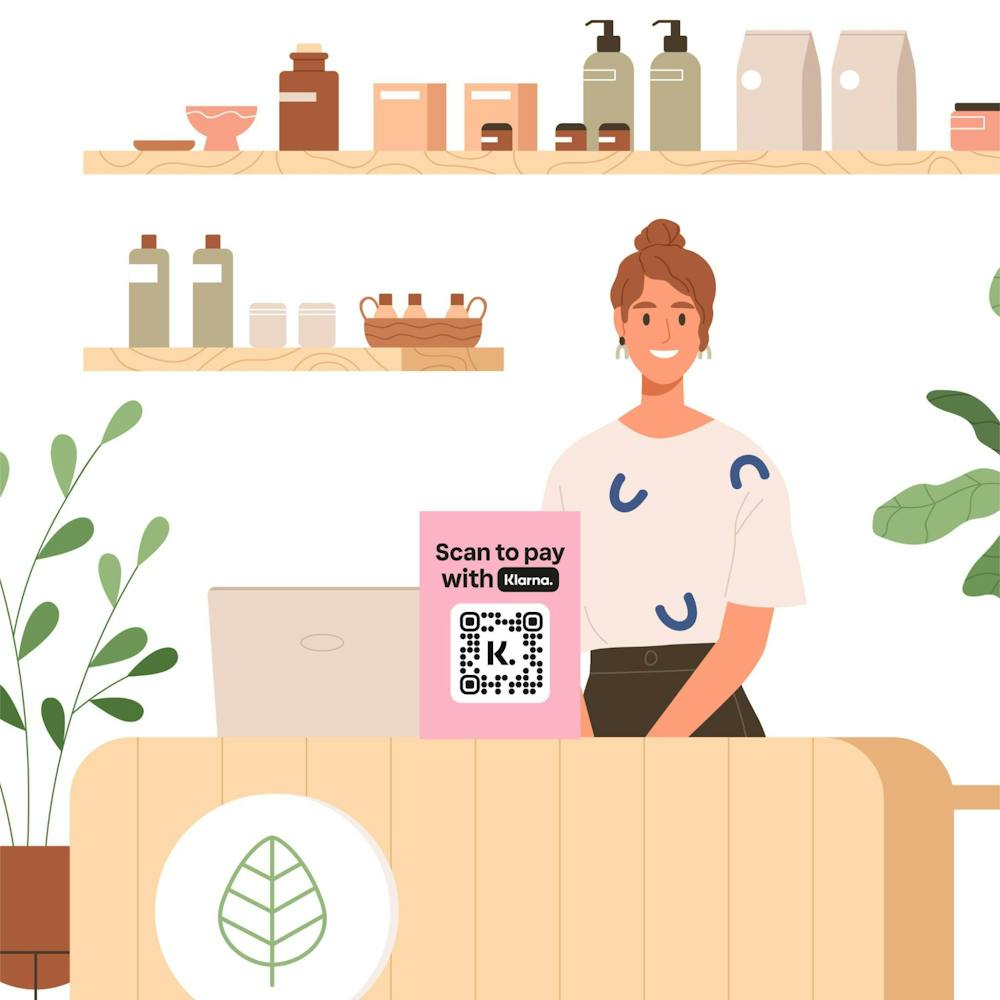 Make sure the QR code can't be scanned by the customers in the queue or elsewhere in the store.
Make sure the static QR code is permanently attached to the till. It shouldn't be easily removable.
Make sure the static QR code is always facing customers, so they can easily locate it, scan it, and pay with Klarna.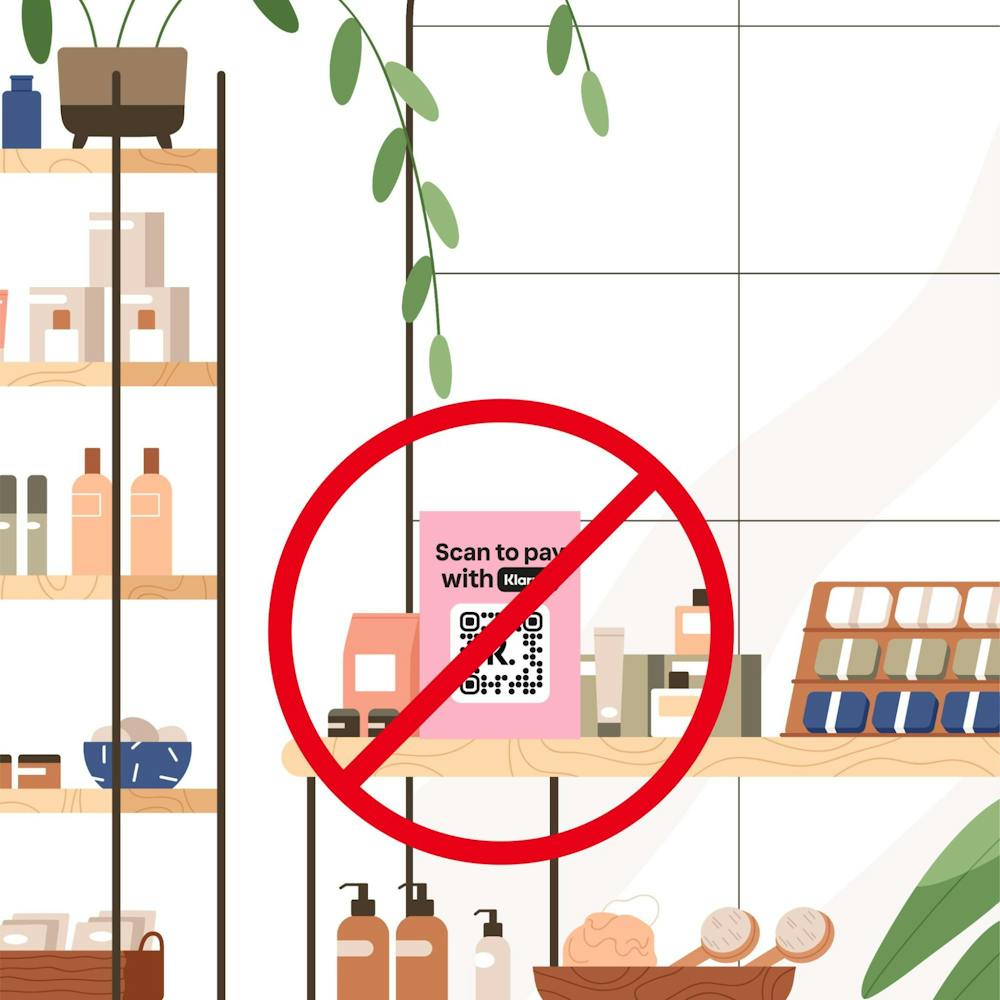 Don't place the static QR code near product stands that are far away from the till.
Make sure the static QR code is examined daily to prevent any tampering or wear and tear.
Don't forget to cancel the payment session if it's no longer needed. This helps avoid confusing the customers