This badge is our main brand carrying asset. Use it consistently, in the approved form for all channels wherever possible. Only exists in pink.
Use when it's not possible to use the Klarna Marketing Badge. The Klarna logotype exists only in a black and a white version.
The height of the badge or logo defines the minimum clear space. The clear space can be increased but never decreased.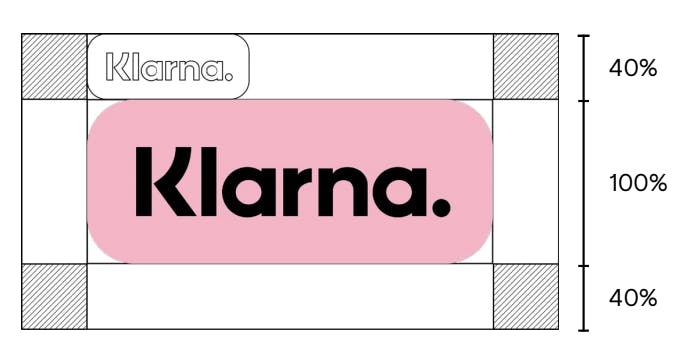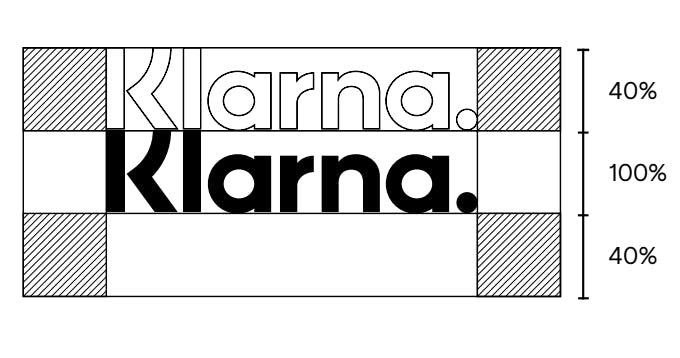 This badge is used exclusively in the checkout and next to other payment providers. The Klarna checkout badge has sharper edges than the Klarna marketing badge.
Always try to use the pink Klarna checkout badge. If that's not possible, use the white or black versions. The checkout badge is not downloadable. Click here for more information about the checkout badge.

We like our trademarks as they are. Don ́t alter them in any way.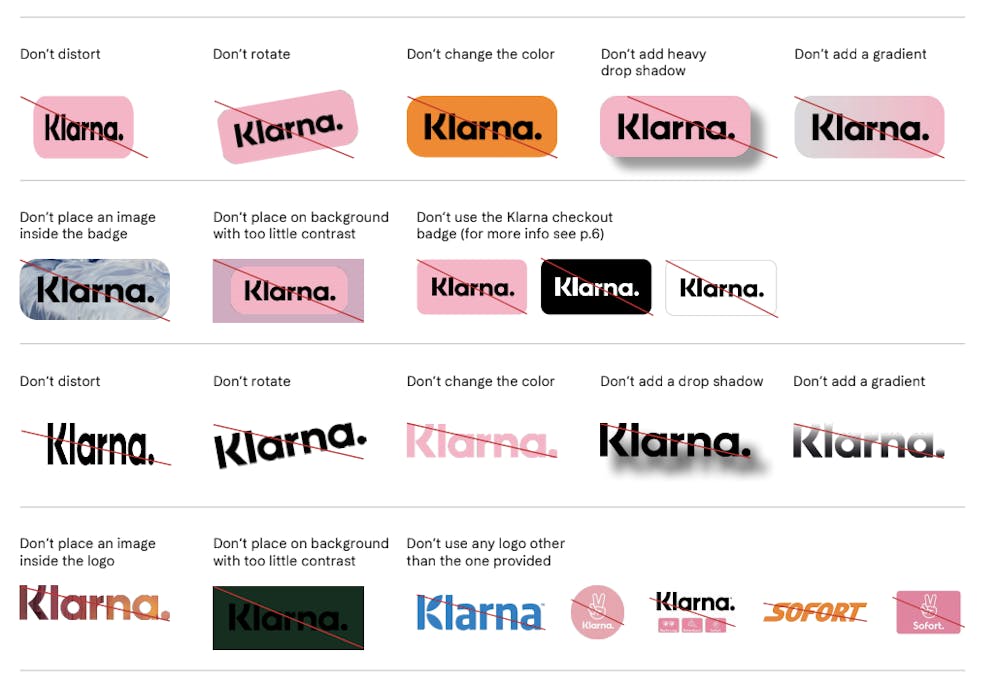 This section only applies to:
Dette merket er vårt viktigste merkevare. Bruk den konsekvent i godkjent form for alle kanaler der det er mulig. Eksisterer bare i rosa.
Bruk når det ikke er mulig å bruke Klarna Marketing Badge. Klarna-logotypen finnes bare i en svart og en hvit versjon.
Høyden på merket eller logoen definerer minimum fri plass. Den klare plassen kan økes, men aldri reduseres.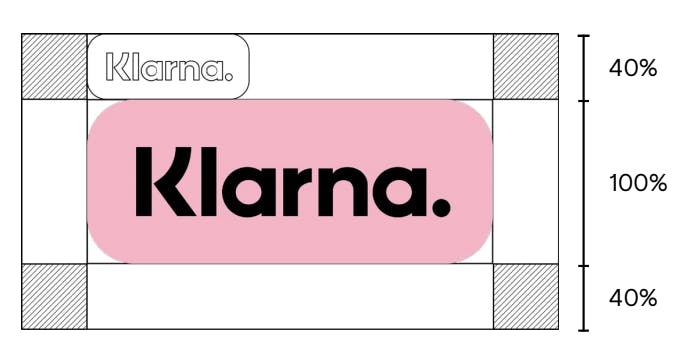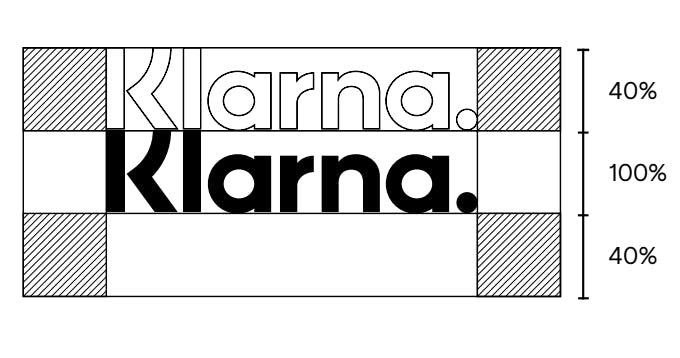 Dette merket brukes utelukkende i kassen og ved siden av andre betalingsleverandører. Klarna utsjekkingsmerke har skarpere kanter enn Klarna markedsføringsmerke.
Forsøk alltid å bruke det rosa Klarna kassen. Hvis det ikke er mulig, bruk den hvite eller svarte versjonen. Kassemerket kan ikke lastes ned. Klikk her for mer informasjon om kassen.

Vi liker varemerkene våre som de er. Ikke endre dem på noen måte.