This badge is our main brand carrying asset. Use it consistently, in the approved form for all channels wherever possible. Only exists in pink.
Use when it's not possible to use the Klarna Marketing Badge. The Klarna logotype exists only in a black and a white version.
The height of the badge or logo defines the minimum clear space. The clear space can be increased but never decreased.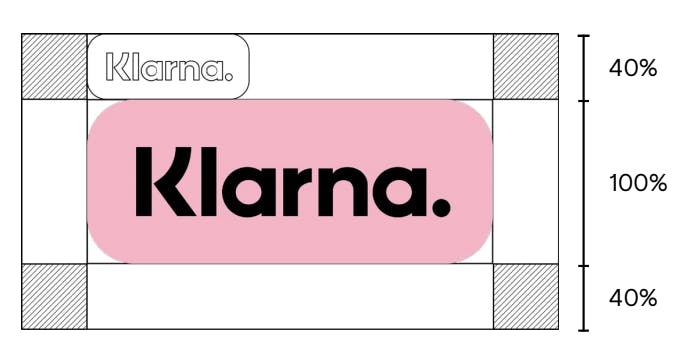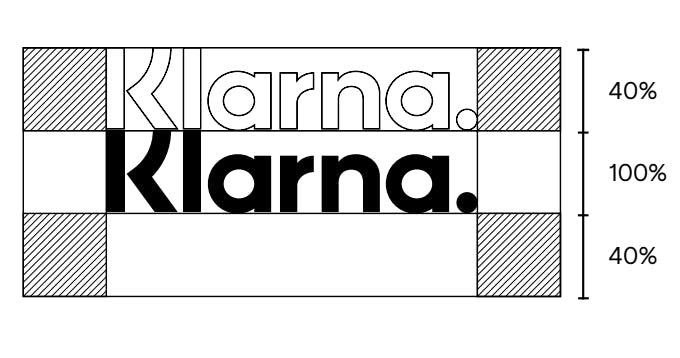 This badge is used exclusively in the checkout and next to other payment providers. The Klarna checkout badge has sharper edges than the Klarna marketing badge.
Always try to use the pink Klarna checkout badge. If that's not possible, use the white or black versions. The checkout badge is not downloadable. Click here for more information about the checkout badge.

We like our trademarks as they are. Don ́t alter them in any way.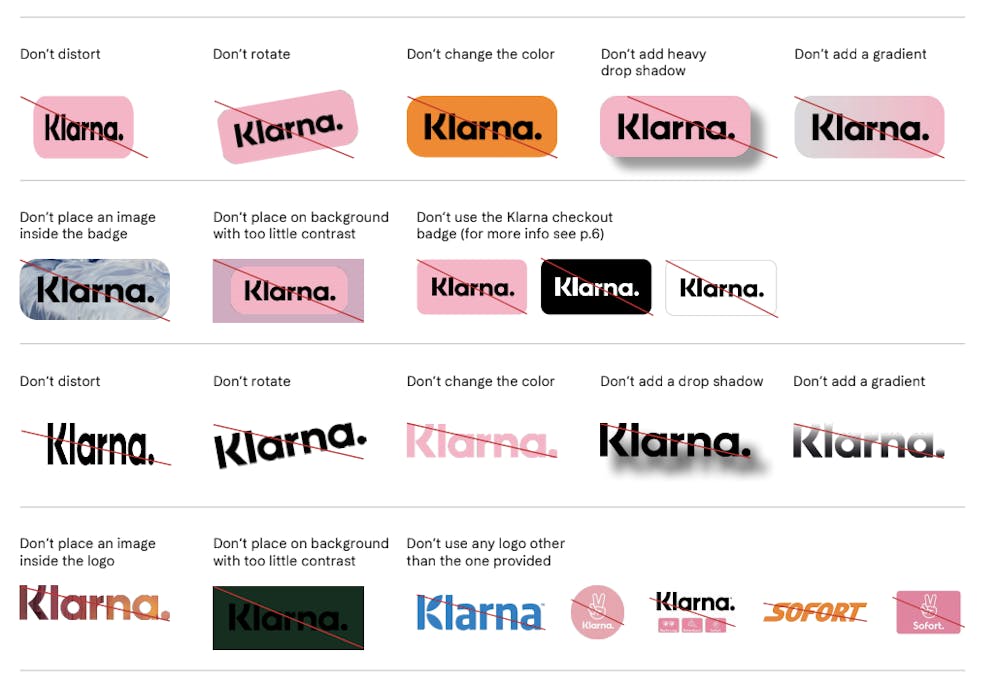 This section only applies to:
Deze badge is het belangrijkste bezit van ons merk. Gebruik het consequent in alle kanalen waar mogelijk. Deze badge bestaat alleen in het roze en mag alleen in deze vorm gebruikt worden.
Gebruik wanneer het niet mogelijk is om de Klarna Marketing Badge te gebruiken. Het Klarna-logo bestaat alleen in een zwarte en een witte variant.
De hoogte van de badge of het logo bepaalt de minimale vrije ruimte. De vrije ruimte kan worden vergroot, maar nooit worden verminderd.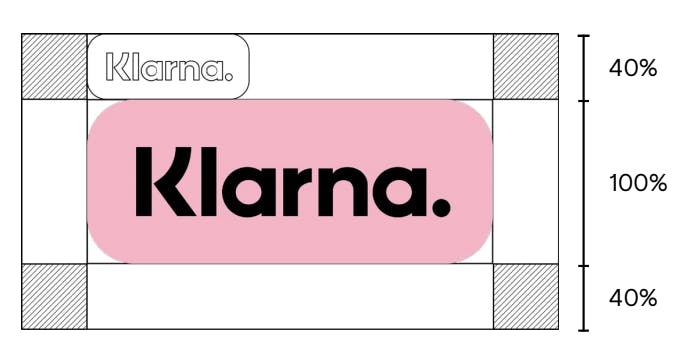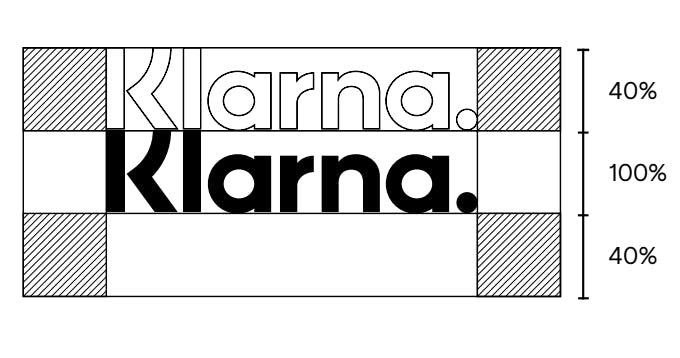 Deze badge wordt uitsluitend gebruikt bij het afrekenen en naast andere betalingsproviders. De Klarna kassa badge heeft scherpere randen dan de Klarna marketing badge.
Probeer altijd de roze Klarna betaal-badge te gebruiken. Als dat niet mogelijk is, gebruik dan ons logo in de witte of zwarte variant. De betaal-badge kan niet worden gedownload. Klik hier voor meer informatie over de betaal badge.

We houden van ons merk, logo en onze betaal-badge zoals ze zijn. Verander ze op geen enkele manier.