This badge is our main brand carrying asset. Use it consistently, in the approved form for all channels wherever possible. Only exists in pink.
Use when it's not possible to use the Klarna Marketing Badge. The Klarna logotype exists only in a black and a white version.
The height of the badge or logo defines the minimum clear space. The clear space can be increased but never decreased.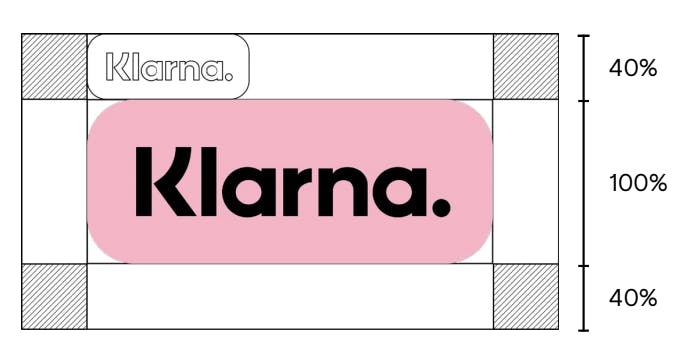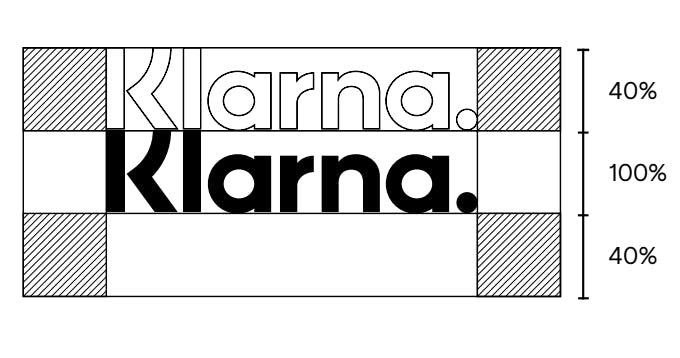 This badge is used exclusively in the checkout and next to other payment providers. The Klarna checkout badge has sharper edges than the Klarna marketing badge.
Always try to use the pink Klarna checkout badge. If that's not possible, use the white or black versions. The checkout badge is not downloadable. Click here for more information about the checkout badge.

We like our trademarks as they are. Don ́t alter them in any way.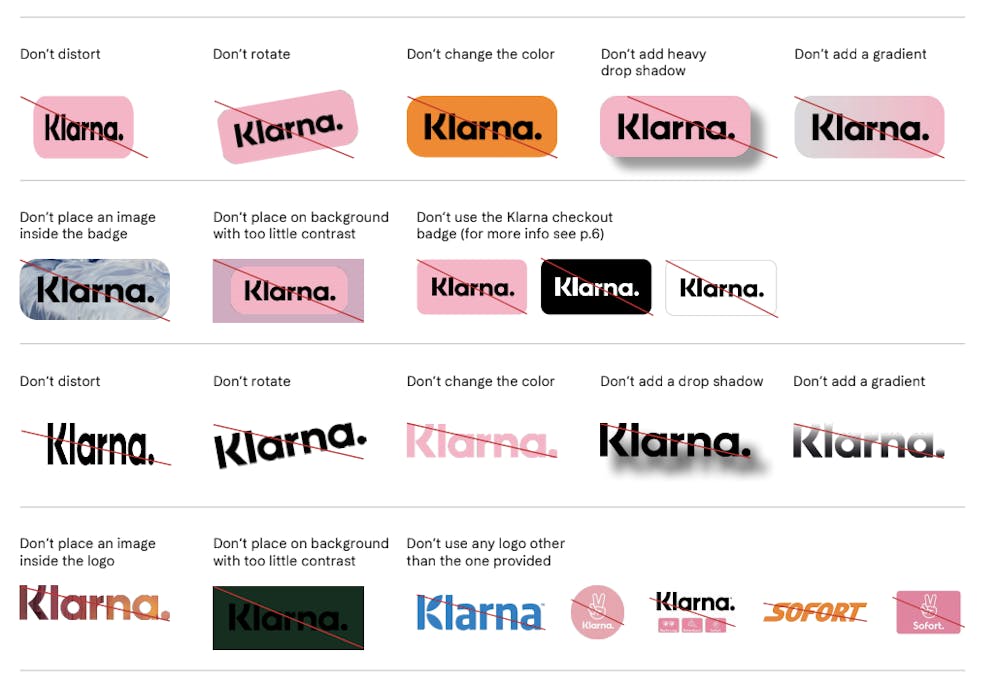 This section only applies to:
Esta insignia es nuestro principal activo portador de marca. Úselo de manera consistente, en la forma aprobada para todos los canales siempre que sea posible. Solo existe en rosa.
Úselo cuando no sea posible usar la insignia de marketing de Klarna. El logotipo de Klarna existe solo en una versión en blanco y negro.
La altura de la insignia o logotipo define el espacio libre mínimo. El espacio libre se puede aumentar pero nunca disminuir.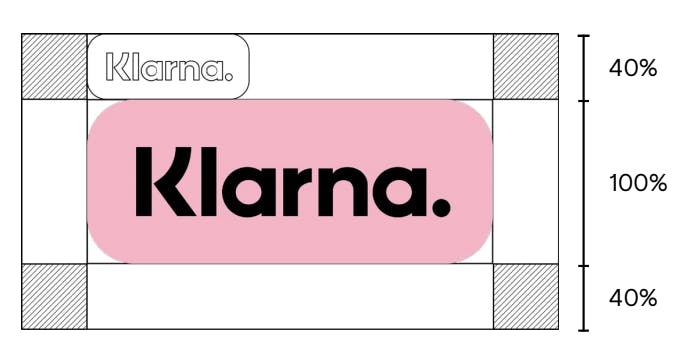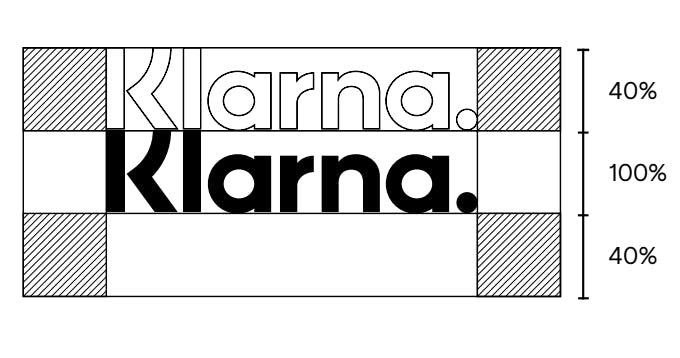 Esta insignia se usa exclusivamente en el pago y junto a otros proveedores de pago. La insignia de pago de Klarna tiene bordes más afilados que la insignia de marketing de Klarna.
Siempre intente usar la insignia de pago rosa de Klarna. Si eso no es posible, use las versiones en blanco o negro. La insignia de pago no se puede descargar. Haga clic aquí para obtener más información sobre la insignia de pago.

Nos gustan nuestras marcas comerciales tal como son. No los modifique de ninguna manera.