This badge is our main brand carrying asset. Use it consistently, in the approved form for all channels wherever possible. Only exists in pink.
Use when it's not possible to use the Klarna Marketing Badge. The Klarna logotype exists only in a black and a white version.
The height of the badge or logo defines the minimum clear space. The clear space can be increased but never decreased.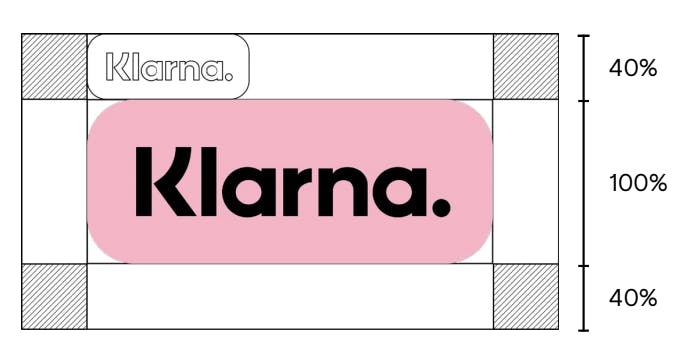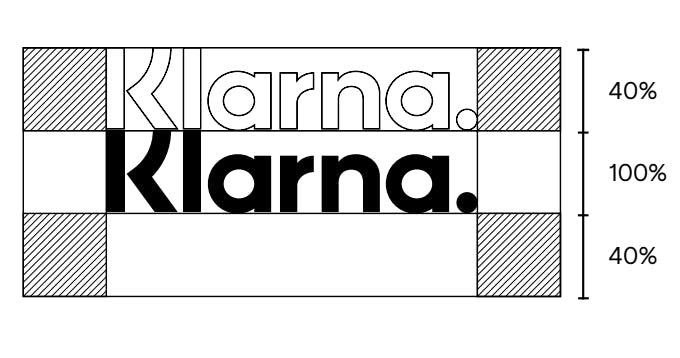 This badge is used exclusively in the checkout and next to other payment providers. The Klarna checkout badge has sharper edges than the Klarna marketing badge.
Always try to use the pink Klarna checkout badge. If that's not possible, use the white or black versions. The checkout badge is not downloadable. Click here for more information about the checkout badge.

We like our trademarks as they are. Don ́t alter them in any way.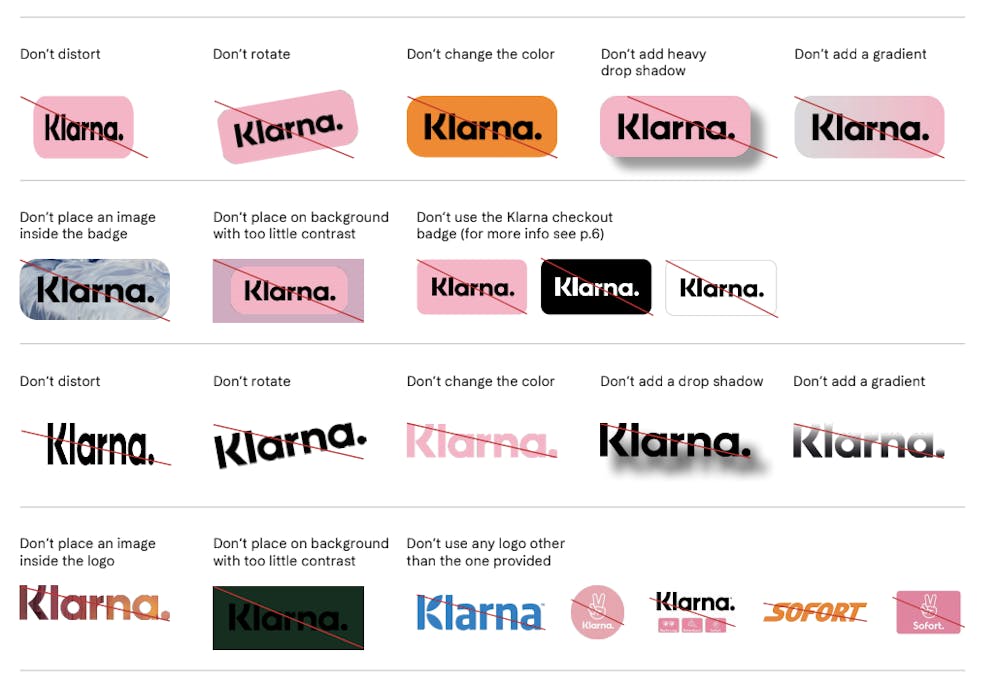 This section only applies to:
Denne badge er vores primære brandførende aktiv. Brug det konsekvent i den godkendte form til alle kanaler, hvor det er muligt. Findes kun i lyserødt.
Brug, når det ikke er muligt at bruge Klarna Marketing Badge. Klarna-logotypen findes kun i en sort og en hvid version.
Højden på badgen eller logoet definerer den minimale fri plads. Det klare rum kan øges, men aldrig mindskes.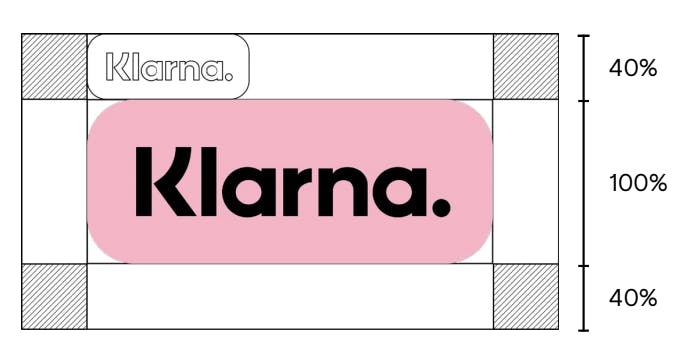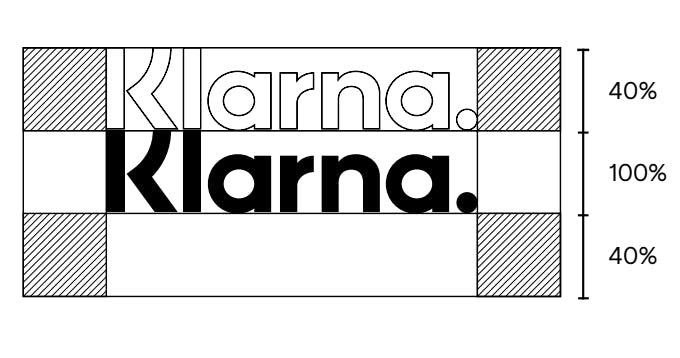 Denne badge bruges udelukkende i kassen og ved siden af ​​andre betalingsudbydere. Klarna-kendemærket har skarpere kanter end Klarna-marketingbadget.
Forsøg altid at bruge den lyserøde Klarna checkout-badge. Hvis det ikke er muligt, skal du bruge den hvide eller sorte version. Kassebadget kan ikke downloades. Klik her for at få flere oplysninger om kassen.

Vi kan godt lide vores varemærker, som de er. Du må ikke ændre dem på nogen måde.