This badge is our main brand carrying asset. Use it consistently, in the approved form for all channels wherever possible. Only exists in pink.
Use when it's not possible to use the Klarna Marketing Badge. The Klarna logotype exists only in a black and a white version.
The height of the badge or logo defines the minimum clear space. The clear space can be increased but never decreased.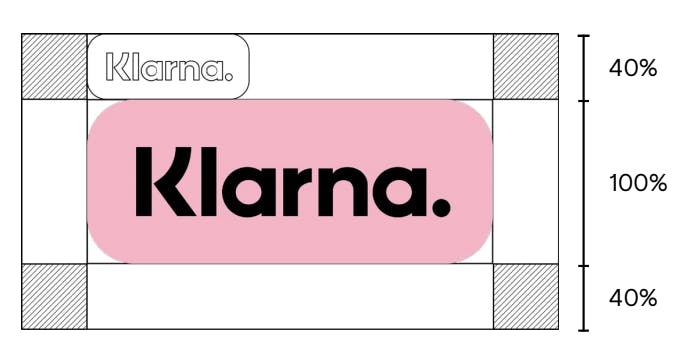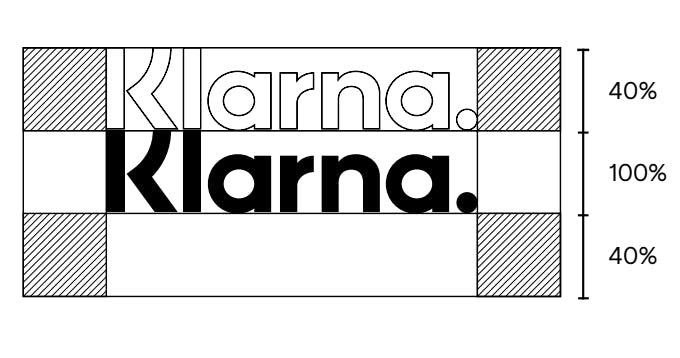 This badge is used exclusively in the checkout and next to other payment providers. The Klarna checkout badge has sharper edges than the Klarna marketing badge.
Always try to use the pink Klarna checkout badge. If that's not possible, use the white or black versions. The checkout badge is not downloadable. Click here for more information about the checkout badge.

We like our trademarks as they are. Don ́t alter them in any way.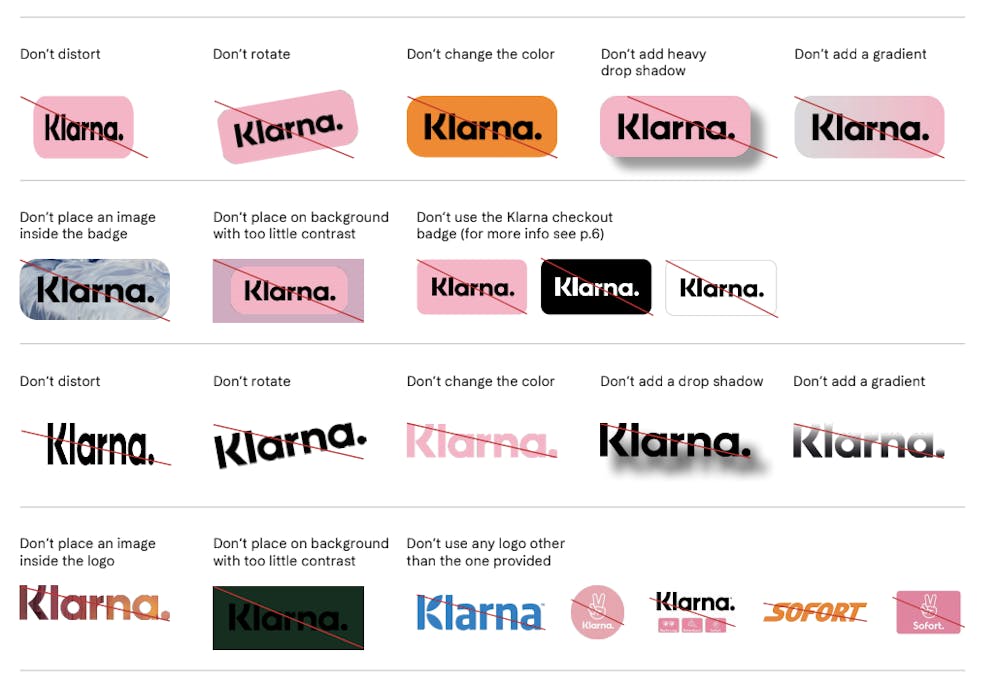 This section only applies to:
Dieses Abzeichen ist unser wichtigstes Markenzeichen. Verwenden Sie es konsequent, möglichst in der freigegebenen Form für alle Kanäle. Gibt es nur in rosa.
Verwenden Sie es, wenn es nicht möglich ist, das Klarna Marketing Badge zu verwenden. Das Klarna-Logo existiert nur in einer schwarzen und einer weißen Version.
Die Höhe des Badges oder Logos definiert den minimalen lichten Raum. Der Freiraum kann vergrößert, aber nie verringert werden.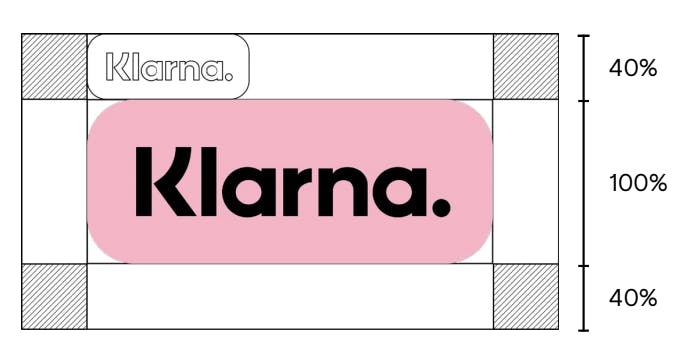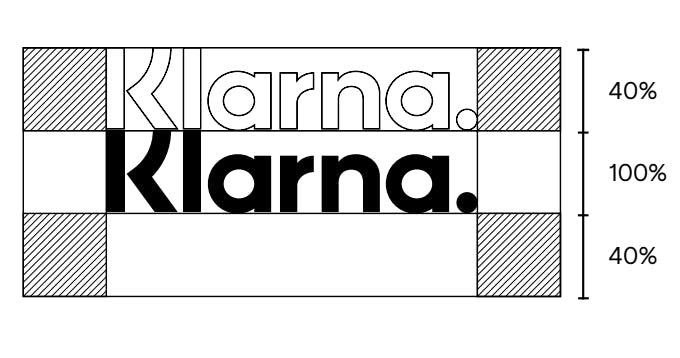 Dieses Badge wird ausschließlich im Checkout und neben anderen Zahlungsanbietern verwendet. Das Klarna Checkout-Badge hat schärfere Kanten als das Klarna Marketing-Badge.
Versuchen Sie immer, das rosa Klarna-Checkout-Badge zu verwenden. Wenn dies nicht möglich ist, verwenden Sie die weiße oder schwarze Version. Das Checkout-Badge kann nicht heruntergeladen werden. Klicken Sie hier, um weitere Informationen zum Checkout-Badge zu erhalten.

Wir mögen unsere Marken so wie sie sind. Verändern Sie sie in keiner Weise.