The "On-site Messaging" tab of the module contains configuration options and settings for Klarna On-site-Messaging.
Activate On-site Messaging by enabling the "Activate on-site messaging" option, and choose the relevant region by selecting one value from the dropdown: EU, NA, or OC (Oceania).
The data-client-id is found in the Klarna Merchant Portal, on the Installation page of the On-site Messaging app. Ensure you copy it without quotes or whitespace. Then, paste it in the Data Client ID field in the Klarna module.
Select "OSM Country Configuration". This will open a new Klarna OSM Configuration window.
On this page, select "Add New". In the first dropdown, choose the country you want to configure Klarna On-site Messaging for. Note that the countries available to you for Klarna OSM can be found in the Klarna Merchant Portal, in the dropdown on the Placements page.
Most Klarna placements have themes (light / default and dark) and some can be customized. If a placement is able to be customized, you will see a Custom design button for the placement, which you can see in the upper right of this example.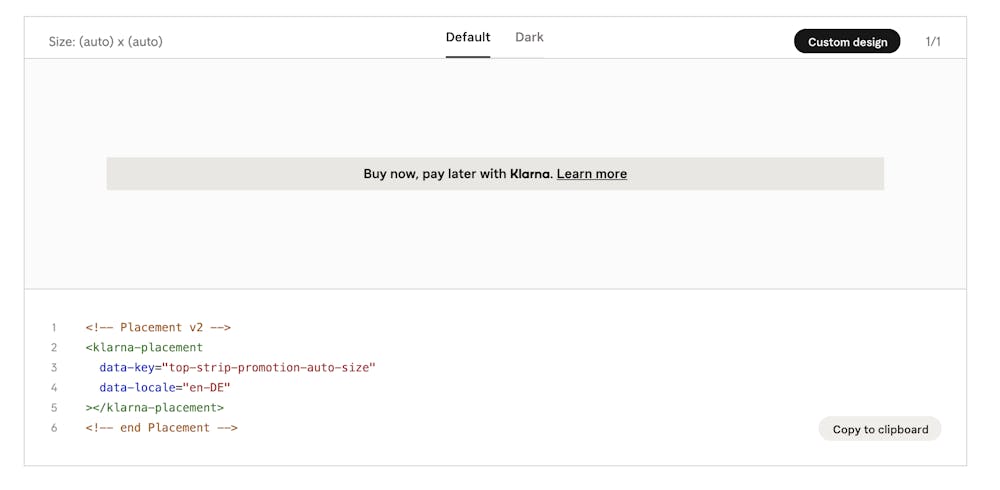 The choices in the Klarna module in PrestaShop equate to these options: Light = default, Dark = dark, and None = Custom design.