Refund an amount of a captured order
Refund an amount of a captured order. The refunded amount will be credited back to the customer. The refunded amount must not be higher than captured_amount . The refunded amount can optionally be accompanied by descriptive text and order lines. Sending updated order lines allows Klarna to visualize what was refunded to the customer.
In the case of multiple captures (shipments), allocating the refund to the right customer payment instruction requires consistent order lines. Find all the details here.
The customer sends item(s) back and you need to refund the customer with the specific amount.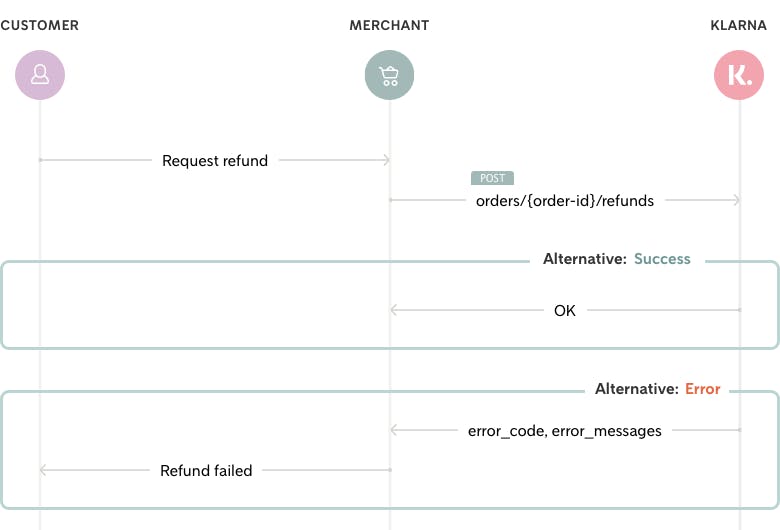 Klarna will respond with one of the following:
Error message  - something went wrong
201 - Created  - The server has fulfilled the request