Add new shipping information to a capture
Shipping information can be attached to a capture, this will help you and us to keep track of orders sent to the customer.
You have made a capture of your order, now after sending the order you want to add the shipping details.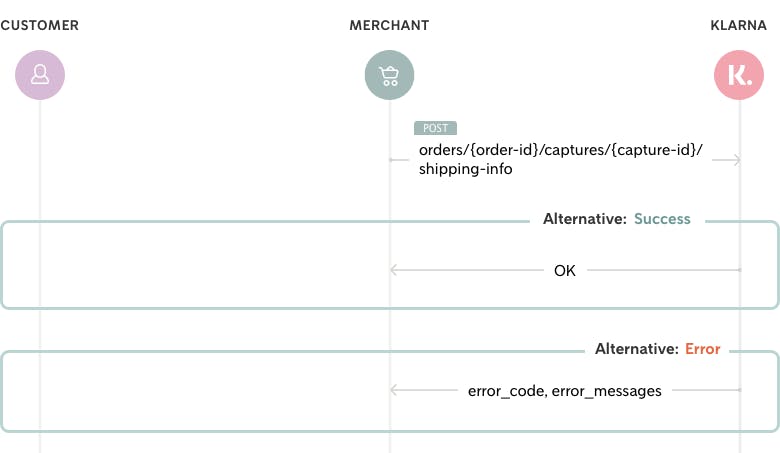 Send in the shipping details and add them to a specific capture. You can find more information on how to share delivery tracking data in this dedicated guide.
Klarna will respond with one of the following:
Error message  - something went wrong
201 - Created  - The server has fulfilled the request