This badge is our main brand carrying asset. Use it consistently, in the approved form for all channels wherever possible. Only exists in pink.
Use when it's not possible to use the Klarna marketing badge. The Klarna logotype exists only in a black and a white version.
The height of the badge or logo defines the minimum clear space. The clear space can be increased but never decreased.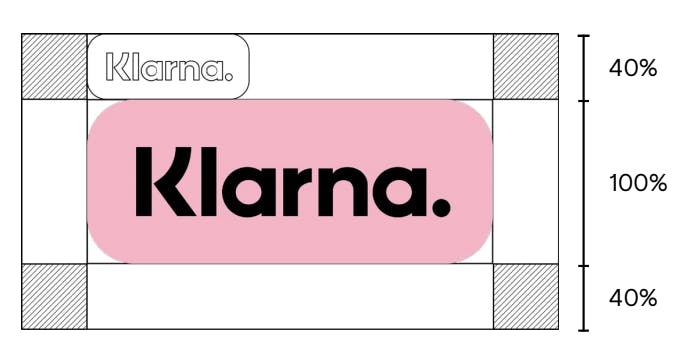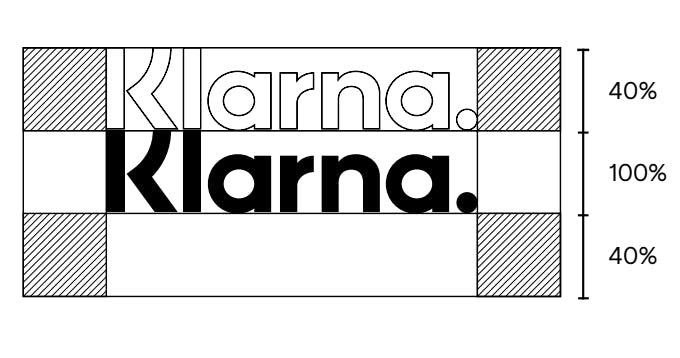 This badge is used exclusively in the checkout and next to other payment providers. The Klarna checkout badge has sharper edges than the Klarna marketing badge.
Always try to use the pink Klarna checkout badge. If that's not possible, use the white or black versions. The checkout badge is not downloadable. Click here for more information about the checkout badge.

We like our trademarks as they are. Don ́t alter them in any way.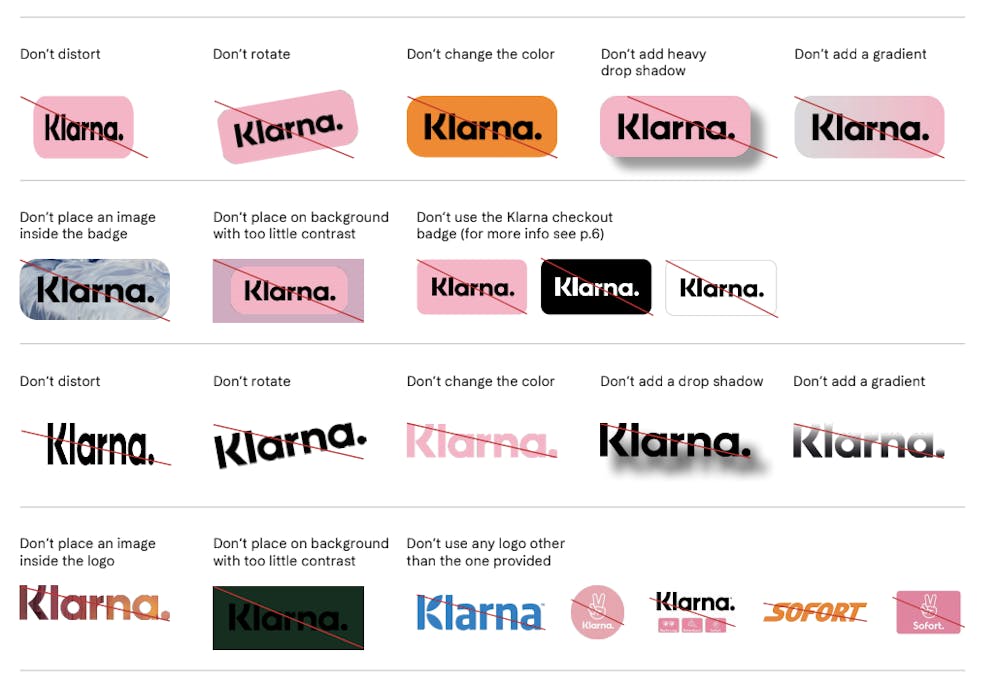 This section only applies to:
Questo badge è il nostro logo più importante. Utilizzalo in maniera coerente e, se possibile, in tutti i canali nelle versioni approvate. È disponibile solo in rosa.
Utilizzalo quando non è possibile usare il marketing badge Klarna. Il logo Klarna esiste solo in bianco e nero.
L'altezza del badge o del logo definisce lo spazio libero minimo. Lo spazio libero può essere aumentato ma mai diminuito.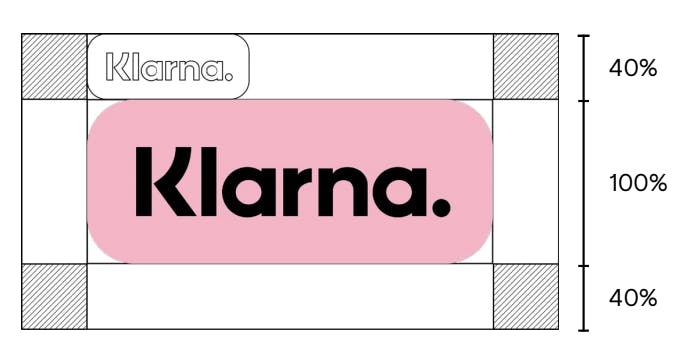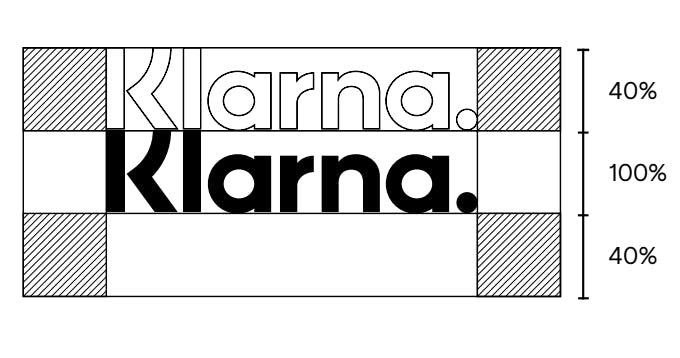 Questo badge viene utilizzato esclusivamente al checkout e accanto ad altri fornitori di servizi di pagamento. Il checkout badge di Klarna ha bordi più affilati rispetto al marketing badge.
Cerca sempre di utilizzare il checkout badge di Klarna nella versione rosa. Se non è possibile, utilizza la versione bianca o nera. Il checkout badge non è scaricabile. Clicca qui per ulteriori informazioni sul checkout badge.

I nostri loghi ci piacciono così come sono. Non alterarli in alcun modo.