Abandoned cart email
Studies show that about 75% of shoppers who abandon their carts usually plan to come back. By adding an Abandoned Cart email you can send a friendly reminder to shoppers, encouraging them to buy today and pay for it later with Klarna. Make sure to include a call to action encouraging customers to 'Shop Now'.
Give an incentive to shoppers who return to their shopping carts. Offer a discount code, free shipping, or next-day delivery in order to boost conversion.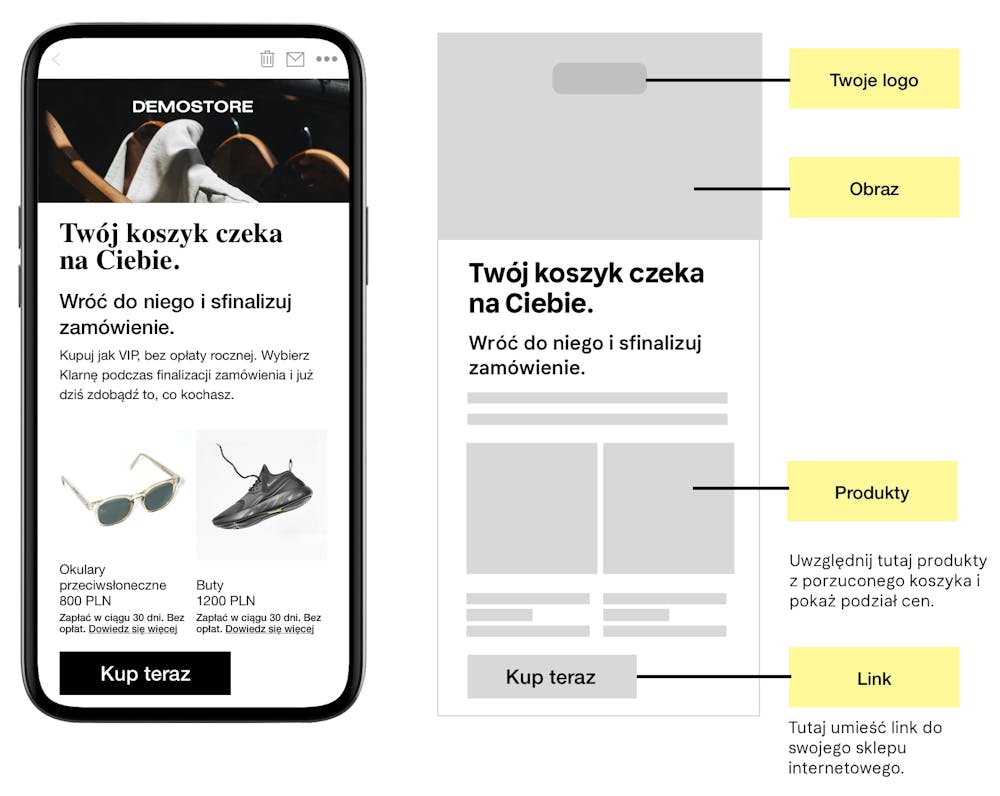 This section only applies to: