Banners
Let customers know they can finance their purchase through Klarna. Try to display financing options as early as possible in the shopping experience to boost sales and increase average order volume. 
Best practice
Combine with Klarna's On-site messaging to increase your online sales and average order volume with tailored financing offers.
Inspiration for the Klarna banner placement
Pick the banner you like best and place it anywhere on your online store. Choose from 4 sizes to fit your needs by downloading the full pack below for your convenience.
Download complete banner pack
This section only applies to:
Faites savoir aux clients qu'ils peuvent financer leur achat via Klarna. Essayez d'afficher les options de financement le plus tôt possible dans l'expérience d'achat pour augmenter les ventes, ainsi que le volume moyen des commandes. 
Meilleure pratique
Combinez avec la messagerie sur site de Klarna pour augmenter vos ventes en ligne et le volume moyen de commandes avec des offres de financement sur mesure.
Inspiration pour le placement de la bannière Klarna
Choisissez la bannière que vous préférez et placez-la où vous le désirez dans votre magasin en ligne. Choisissez parmi 4 tailles pour répondre à vos besoins, ou téléchargez le pack complet ci-dessous pour votre commodité.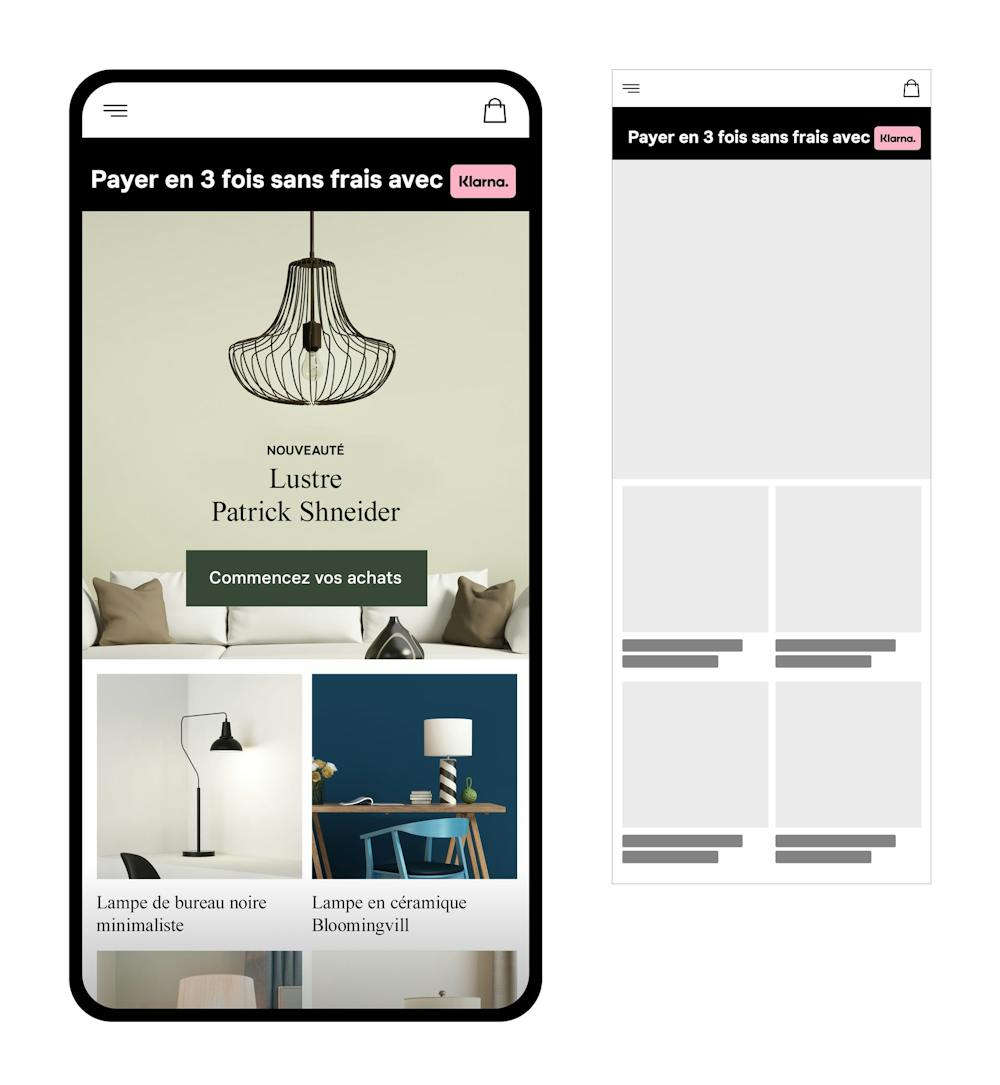 Téléchargez le package de bannière complet.