Social media
Announce Klarna to your shoppers, highlighting the unique value of pay later options at checkout. Share the news through social channels to raise awareness and keep shoppers coming back for more.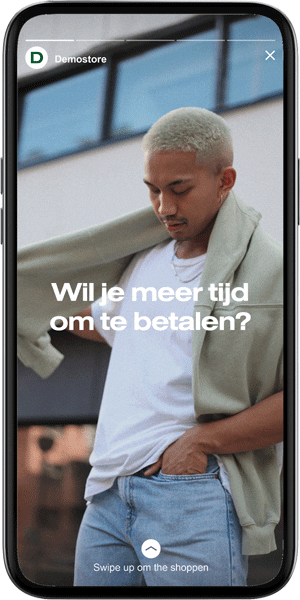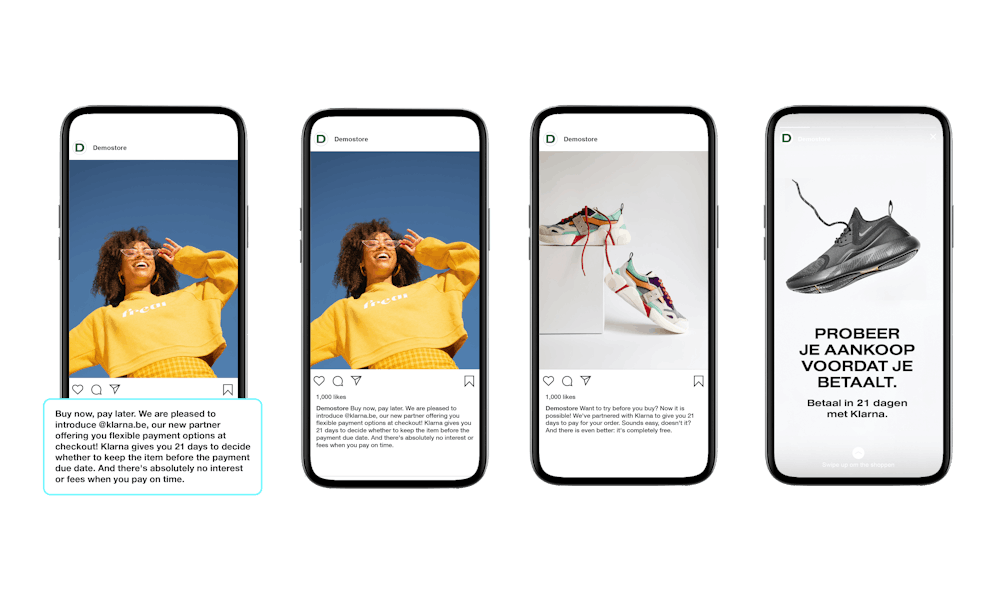 Just pick one of the approved texts below and add it to your social posts. Make sure to use the provided text as it is to avoid misinterpretation of terms.
| Option 1 | Option 2 |
| --- | --- |
| Want to try before you buy? Now it is possible! We've partnered with Klarna to give you 21 days to pay for your order. Sounds easy, doesn't it? And there is even better: it's completely free. | Buy now, pay later. We are pleased to introduce @klarna.be, our new partner offering you flexible payment options at checkout! Klarna gives you 21 days to decide whether to keep the item before the payment due date. And there's absolutely no interest or fees when you pay on time. |
This section only applies to:
Il vous suffit de sélectionner l'un des textes approuvés ci-dessous et de l'ajouter à vos publications sur les réseaux sociaux.
| Option 1 | Option 2 |
| --- | --- |
| Vous voulez essayer avant d'acheter ? Maintenant, c'est possible ! Nous nous sommes associés à Klarna pour vous donner 21 jours pour payer votre commande. Cela semble facile, n'est-ce pas ? Et il y a mieux encore : c'est totalement gratuit. | Achetez maintenant, payez plus tard. Nous avons le plaisir de vous présenter @klarna.be, notre nouveau partenaire vous offrant des options de paiement flexibles à la caisse ! Klarna vous donne 21 jours pour décider si vous conservez l'article avant la date d'échéance du paiement. Et il n'y a absolument aucun intérêt ni frais lorsque vous payez à temps. |
Vermeld Klarna aan uw kopers, benadruk de unieke waarde van de opties om later te betalen bij het afrekenen. Deel het nieuws via social media kanalen om aandacht te vragen en ervoor te zorgen dat kopers terugkomen voor meer.
Kies een van de goedgekeurde teksten hieronder en voeg toe aan uw berichten op social media.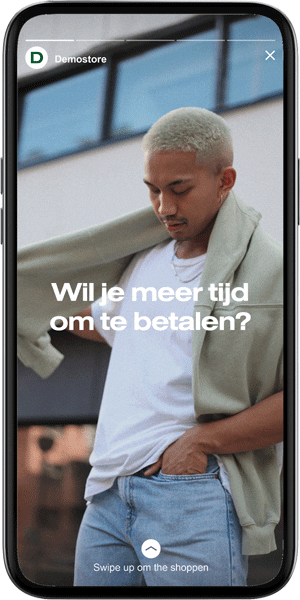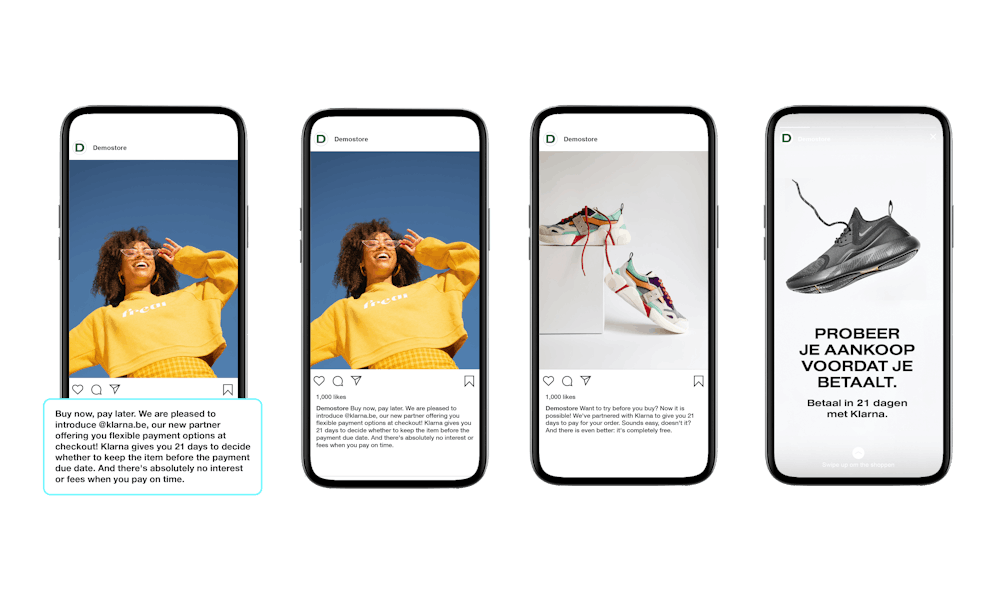 | Optie 1 | Optie 2 |
| --- | --- |
| Wilt u het proberen voor u het koopt? Nu kan dat! We hebben samengewerkt met Klarna om u 21 dagen te geven om te betalen voor uw bestelling. Klinkt toch gemakkelijk? En wat nog beter is - het is helemaal gratis. | Koop nu, betaal later. We stellen @klarna.be voor, onze nieuwe partner die u flexibele betalingsopties biedt bij het afrekenen! Klarna geeft u 21 dagen om te beslissen of u gaat houden wat u koopt voor u moet betalen. Geen interest of kosten wanneer u op tijd betaalt. |