Launch
Announce Klarna to your shoppers, highlighting the unique value of pay later options at checkout.
Share the news through email to raise awareness and keep shoppers coming back for more.
Best Practice
Don't forget to include a link / button in the email as well as in the social media post that asks customers to shop directly or to learn more about it. Example: "Shop now" or "Find out more".
This section only applies to: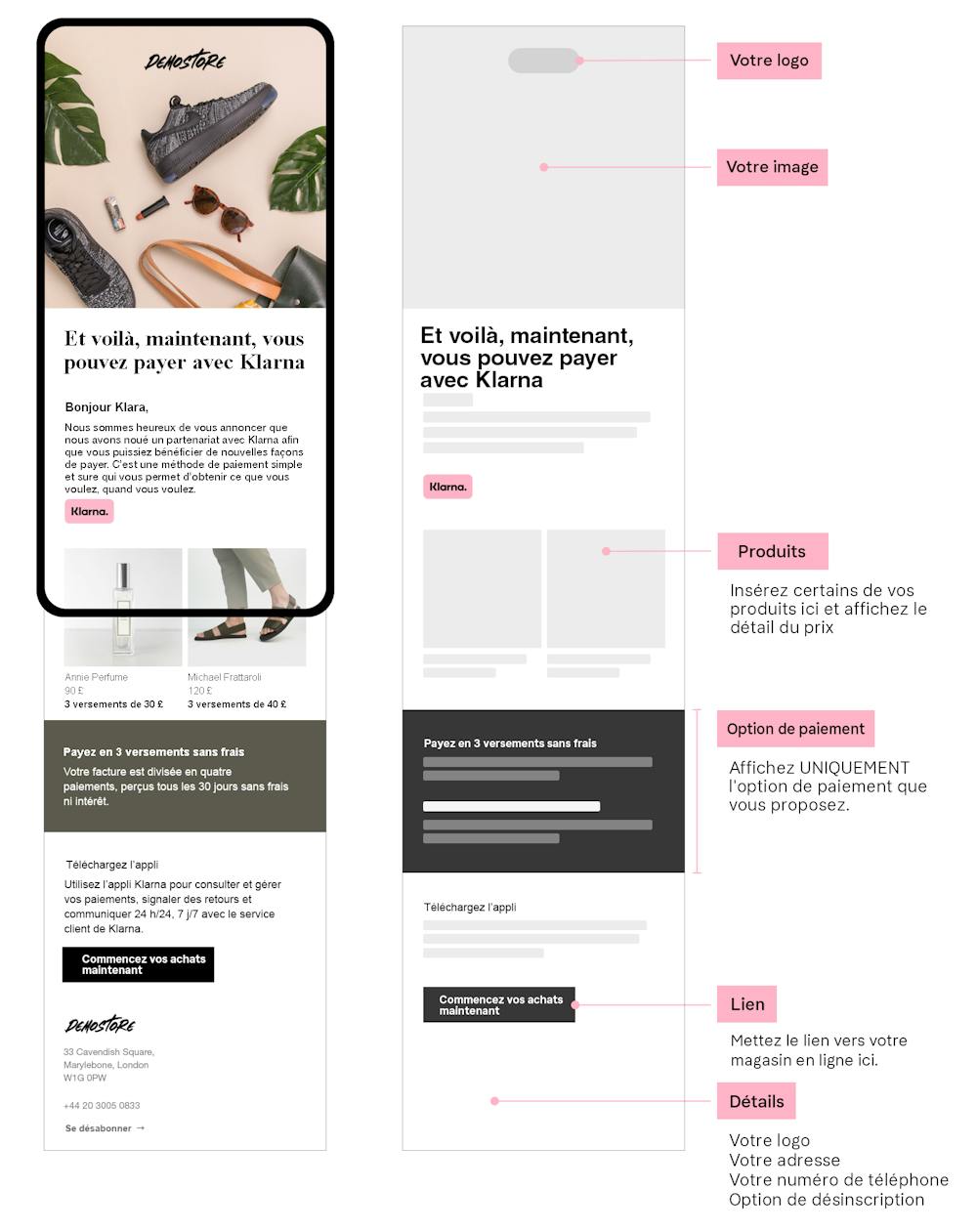 Lancerings e-mail
Vermeld Klarna aan uw kopers, benadruk de unieke waarde van de opties om later te betalen bij het afrekenen. Deel het nieuws via e-mail om aandacht te vragen en zorg ervoor dat kopers terugkomen voor meer.
Beste praktijk:
Vergeet geen link/knop toe te voegen om klanten aan te moedigen om nu te kopen ("Koop nu") of meer te weten te komen ("Lees meer").