Include relevant payment and contact information about Klarna in your order confirmation email. 
Customers are less likely to contact your store after making a purchase when they know how to contact Klarna directly in case they have any payment related questions.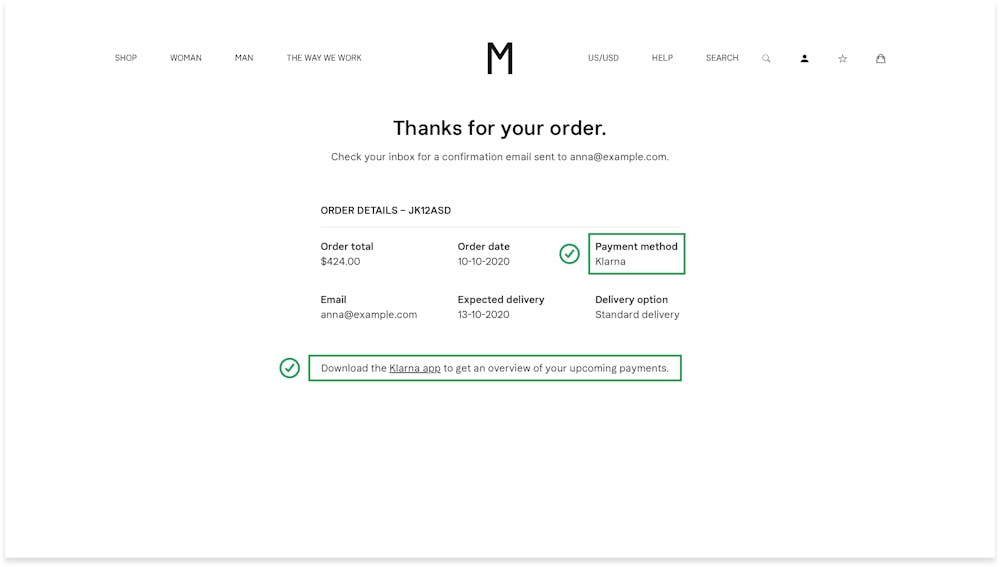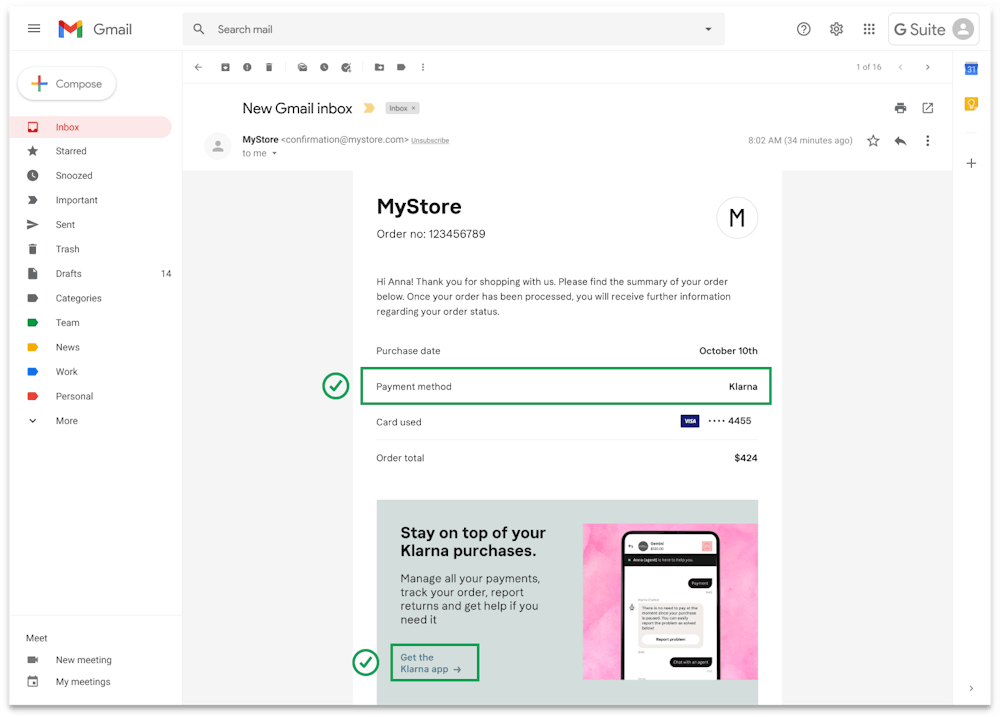 You should include:
Payment method: Klarna.
Information on how to access their payment information and contact customer service by including a link to the Klarna app.