Get the most out of your partnership with Klarna and increase conversion and boost your sales. Klarna Checkout comes with everything you need to deliver the ultimate checkout experience. All assets are free to add and are a part of your Klarna checkout solution.
Offer the ultimate experience with a complete checkout solution that covers everything you need: personal, shipping, and payment details.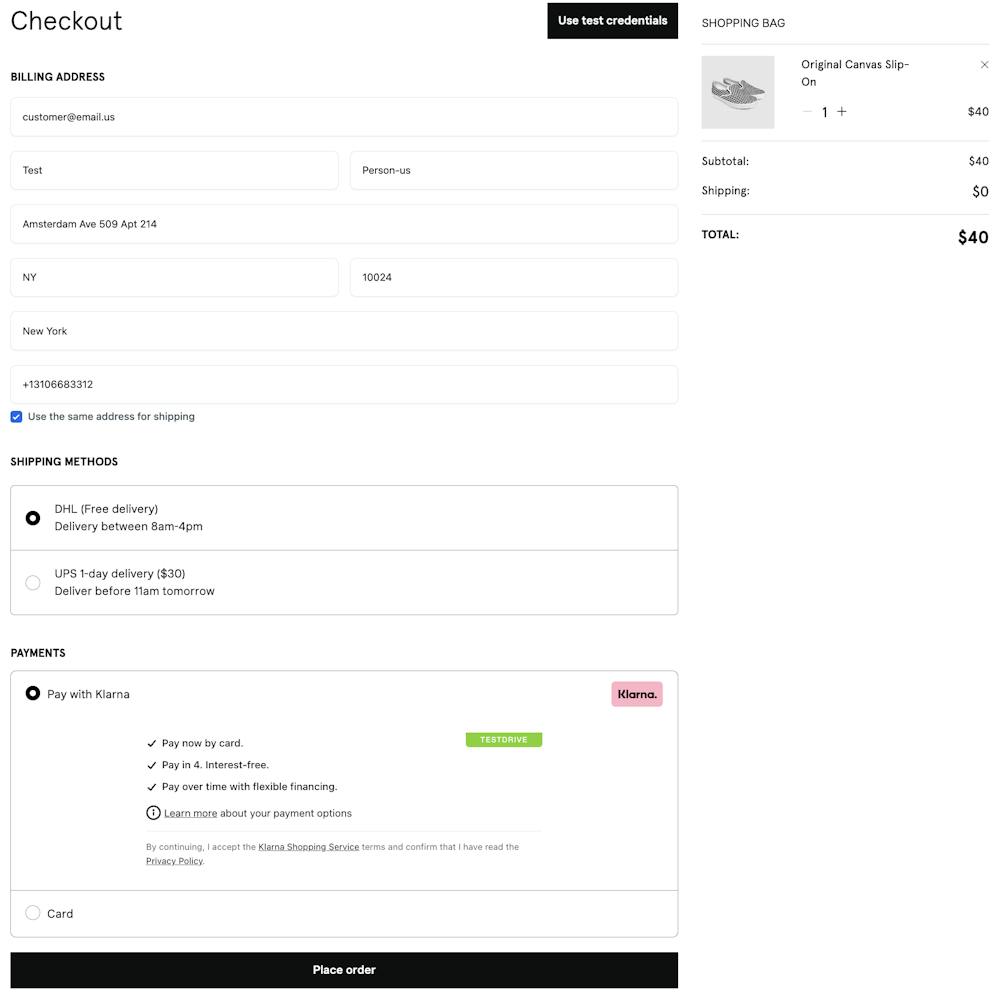 Offer a speedy and reliable checkout form that prefills, auto-completes, and validates personal details and addresses.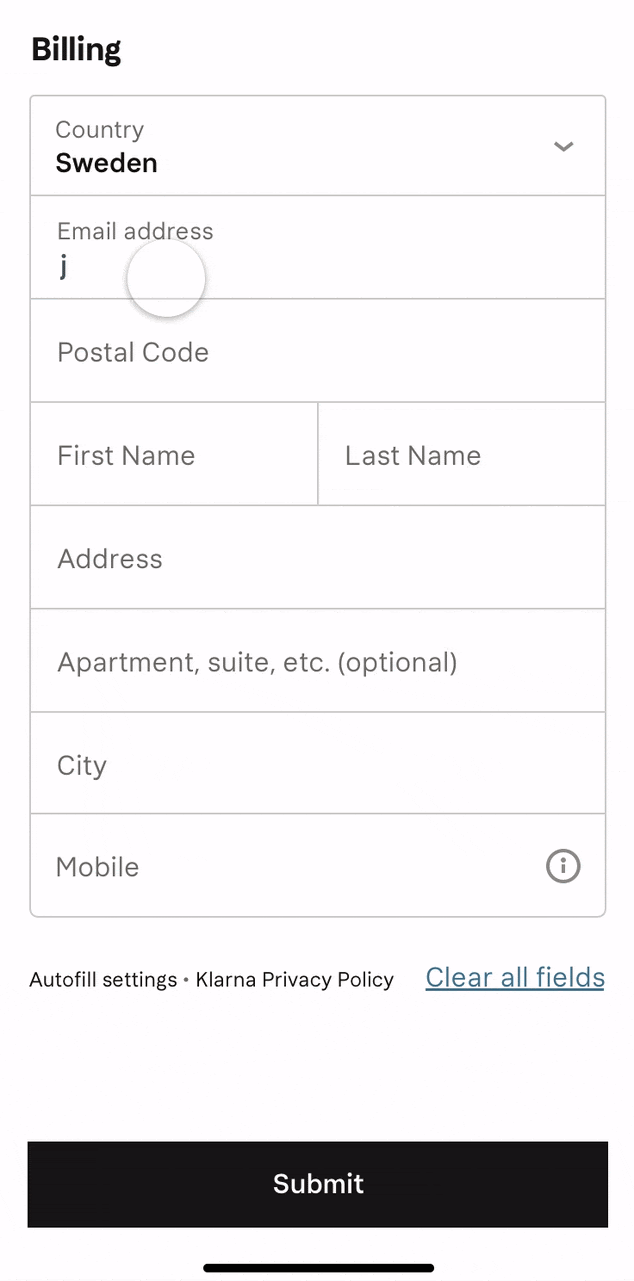 Introduce a whole new shopper base to your store. The B2B shopping asset is optimized for acceptance with invoicing, returns, and customer support adapted to B2B needs.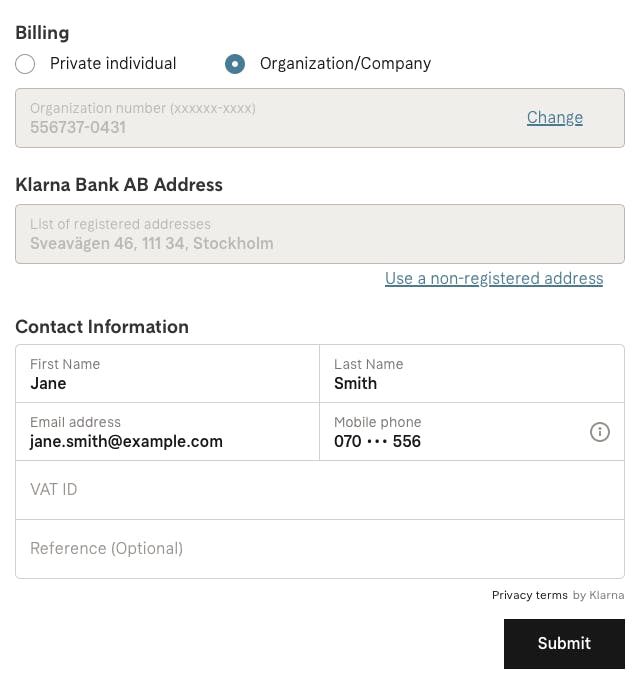 Enable Shipping details for the ultimate checkout experience that offers flexible shopping options and speedier checkouts. Decide which shipping options to show, and add or remove options quickly and easily.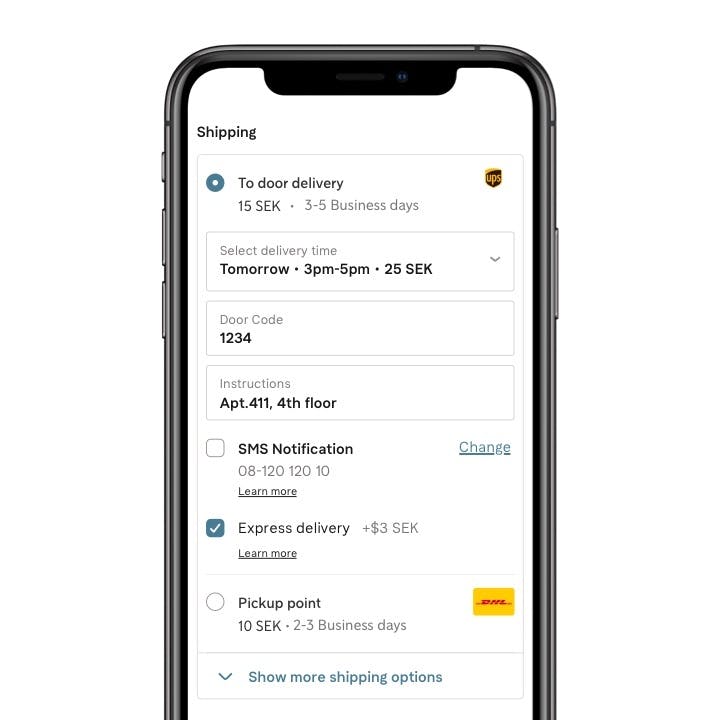 Add any major payment methods to the checkout that suits your business, and increase conversion and AOV by offering customers the freedom to choose how to pay.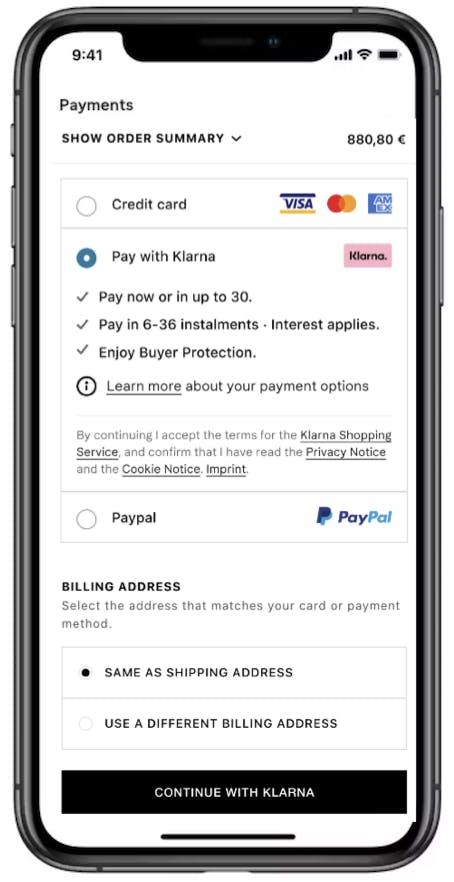 Want to increase loyalty and keep in touch with your customers? With our newsletter asset, shoppers can tick the newsletter box in the checkout, staying up to date with all your promotions and news.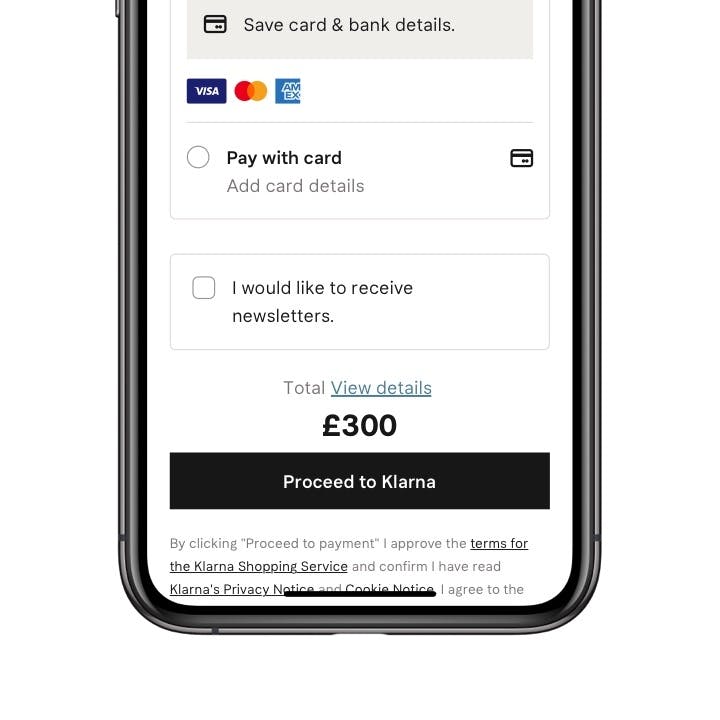 With a simple integration, you can give your shoppers the smoothest in-app checkout experience. Whether your app is fully native or renders content, you can add Klarna Checkout using our in-app SDK.
You can customize the look and feel of your checkout, fusing it with your store's design. Button colors, title colors, checkmarks, and borders can all be changed to suit your style. Read more here.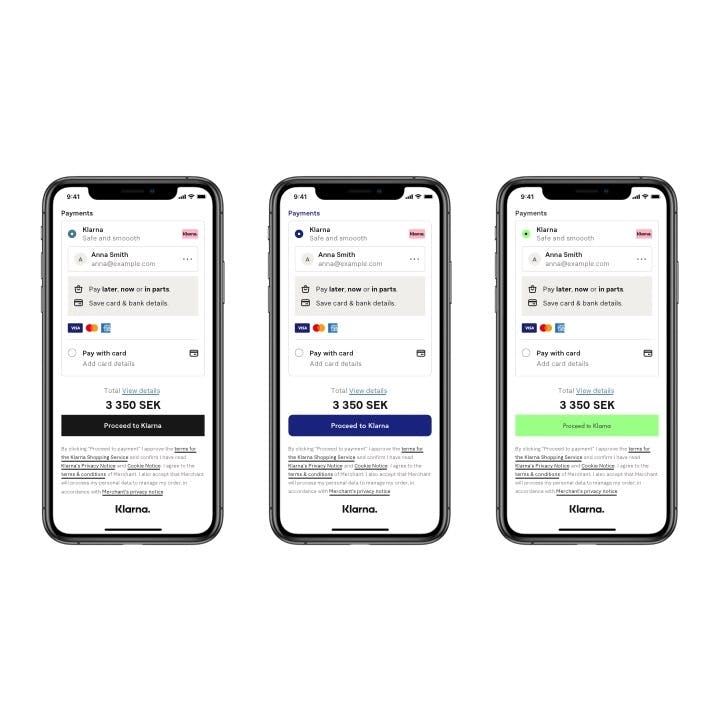 To get the most out of your Klarna checkout solution, ensure that the checkout is placed below or next to the cart. Do not collect consumer details at checkout, and do not collect consent outside the checkout.
Klarna ensures you stay compliant and up-to-date with data-sharing, terms and conditions, and data protection. If you want to share data with Klarna you need to collect consent in the checkout. Read more about this here.