Klarna will provide your shoppers with all the relevant information on the order confirmation screen, leading to less admin overhead for your store regarding shoppers' purchases and payments.
With personalized post-purchase communication, your administrative burden is reduced. Customer satisfaction increases when shoppers receive all relevant purchase information and know how to contact Klarna directly if they have any payment-related questions.
Klarna will provide shoppers with all relevant information. Add the unique order confirmation number so it's shown on the confirmation screen.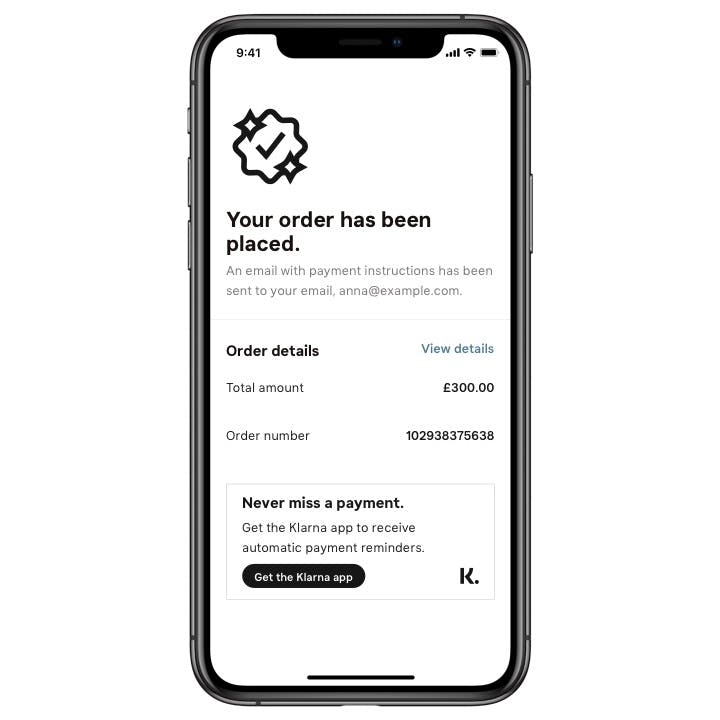 Include: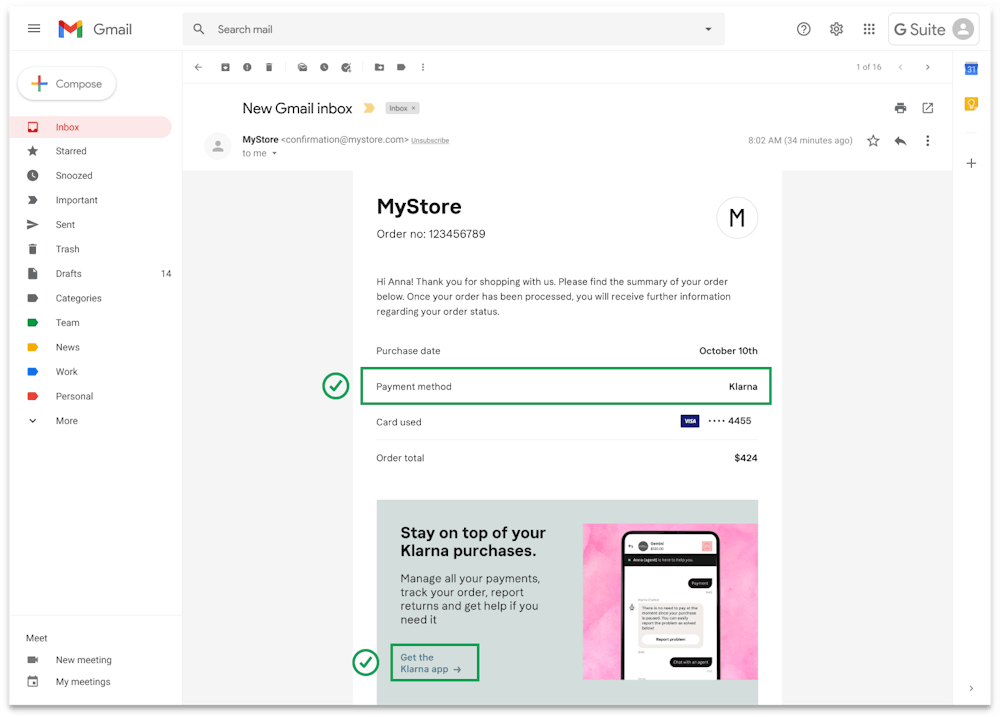 You can choose where the confirmation page should be placed on your website. Read more about order confirmation here and the checkout iframe documentation here.