Integration best practices
This best practices guide is designed to help you get the most out of your Klarna Express button integration.
To ensure shoppers have the best possible experience when using the Express button, bypass the address collection and shipping method screens and place consumers at the final payment step of the checkout. Working with the top partners and retailers, these measures have boosted conversions from 6 - 8%, when implementing this approach. This guide illustrates how to do it:


1. Populating the billing and shipping information
When a customer successfully signs in, the async callback returns the billing details. Klarna data shows that over 75% of orders have matching shipping and billing information, therefore, use these details to pre-fill both the shipping as well as the billing details on your checkout.

Shoppers who need to change this information, however, should still be able to click change and enter a separate shipping address method if needed. See the illustration for details.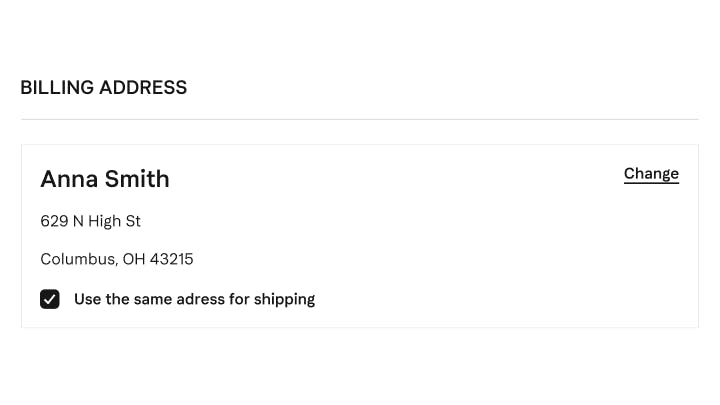 2. Select a default shipping method
For the fewest steps and maximum conversion, help shoppers by pre-selecting your most popular or default shipping method when integrating the Express button. This will greatly reduce the number of clicks a customer needs to perform in order to place an order.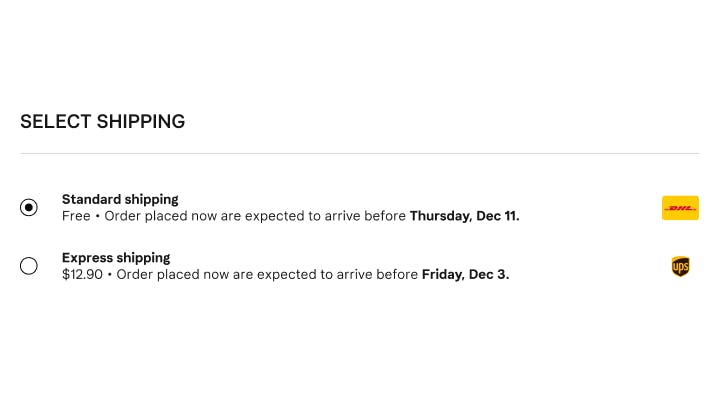 3. Pre-select Klarna as a payment method
In the Express button flow, shoppers have chosen Klarna as their payment method on the bag/cart page.

In the presence of different payment options, always pre-select the Klarna payment option at the payment step in checkout. If your checkout design allows, further simplify order placement by only showing the Klarna payment option.